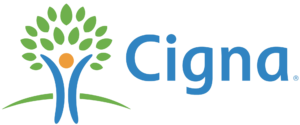 Cigna Operational Updates
Express App and Express Quote updates
Cigna has made updates to Express App and Express Quote. Effective January 21, the Living With Someone (LWS) discount (if available) will automatically be selected on both tools. In Express App, the LWS box will be filled with a checkmark. In Express Quote, the value "yes" will automatically show in orange. Be sure to uncheck the LWS discount box in Express App or choose "no" under LWS in Express Quote if your customer does not live with someone age 18 or older. Since approximately 80% of Cigna's customers live with someone, this change could help save a click on a majority of apps (once again, where available).
Cigna will also require a customer email address during the application process. This is to ensure better retention and communication with customers. If the client decides not to give an email address, be sure that the "customer declines" box is checked.
Finally, agents will be able to delete leads in Express App by selecting an application from the previous leads list and choosing delete in the pop up box. Agents will also be able to view deleted leads and resume a lead after it has been deleted.
---
Birthday Rule updates in CA and OR
In an ongoing effort to provide Cigna brokers and customers with the best business experience possible, Cigna has modified their CA and OR Birthday Rule business requirements. Effective January 19, 2021, Cigna will allow a sign date 30 days prior to the birthday and 30 days after the birthday.
---
Request More Information
Email Marketing
Click To Request Rates