What makes each Part D carrier different is the monthly premium along with the tier level for each individual prescription drug. Below are some of the Part D carriers Senior Benefit Services represents:
Humana
Mutual of Omaha Rx
SilverScript (an Aetna company)
WellCare

Humana
Humana is available in all 50 states offering plans to benefit all clients with prescription drug cost options.


Mutual of Omaha Rx
Mutual of Omaha Rx joined the Prescription Drug market in 2019 offering clients a couple plan options from a brand name carrier they are familiar with.
SilverScript
SilverScript was acquired by Aetna in 2019. Access to SilverScript can be completed through Aetna MA/PDP agent portal. With Aetna's backing, SilverScript has become a popular Prescription Drug Plan option for agents to offer to their clients.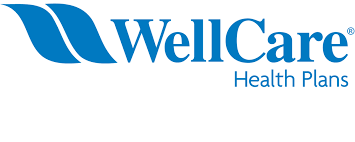 WellCare
WellCare acquired Aetna Prescription Drug Plans in 2018. Agents who formally wrote Aetna Prescription Drug Plans have continued offering WellCare's plans as strong options for their clients.
Certifications are required to sell Part D, Prescription Drug Plans. For more information on how to certify and request appointment contact the Marketing Department at 800-924-4727.