Senior Benefit Services Critical illness Insurance is additional medical insurance that pays a lump-sum benefit upon diagnosis of a critical illness such as a Heart Attack, Stroke, or Cancer. A critical illness insurance plan lump-sum provides a payout to help your client avoid the extra out-of-pocket cost associated with a Critical Illness so they can focus on their recovery. Although medical insurance and life insurance coverages are essential for your client, traditional medical insurance doesn't always cover everything. Clients today can experience financial hardship because of the expenses their insurance does not cover such as travel fees for a facility that is not near by. Critical illness insurance could be a strong supplement to your client's health insurance and your portfolio.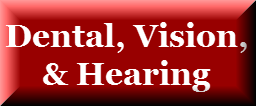 The best way to maintain a healthy and beautiful smile is the path of prevention. You will save a fortune over your lifetime by properly brushing, flossing and seeking professional dental cleanings and regular exams. Senior Benefit Services offers a Dental, Vision, and Hearing policy that has made it easy for your client to stay on top of fighting and preventing disease and decay through regular care. Keep and maintain a healthy and beautiful smile. Plus, keep in mind that this unique policy provides triple benefits under one policy. There are benefits for vision and hearing, too. Preventative care can be the magic wand for keeping your client in good health.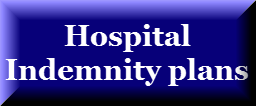 Most primary health insurance plans do not cover all hospital costs. If your client is hospitalized, they can be stuck paying the amounts not covered by  their primary insurance such as a daily Hospital Co-pay anywhere from $200 – $350 a day for a seven day period, and that can get expensive. A hospital indemnity plan covers that daily hospital co-pay and some of the costs associated with a hospital stay. Our Hospital Indemnity plan offers a daily benefit from $100 – $600 a day for a 10, 21, or 31 day benefit period. It also has other riders available to cover additional out-of-pocket cost.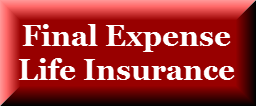 Coping with the grief of death is hard enough without having to worry about burial expenses. That's why Senior Benefit Services offers Final Expense life insurance policies to help relieve your client's family of the anxiety of having to pay funeral costs with a fixed death benefit to help their loved ones through a difficult time. Policy benefits are paid to your client's beneficiary, who may or may not use them to help pay final expenses.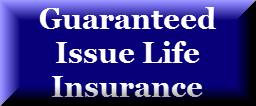 Senior Benefit Services offers Guaranteed Issue Graded Benefit Whole Life Insurance plans you can use to help your client receive permanent life insurance without having to qualify for coverage based on their health. If your client is between the ages of 50 to 85, they are already approved! The benefits from these guaranteed issue life insurance plans are a helping hand for your client's loved ones during a difficult time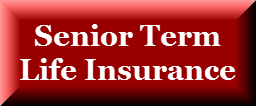 Unlike whole life insurance, term life insurance for seniors covers your client for a specific term or duration. It helps the client's family handle their needs in the event of a sudden death within a pre-defined term. Keep in mind, that a term life insurance policy will not build equity as whole life insurance does. However, it is always a good idea to offer a term life product along with other life insurance plans. For example, to help cover the existing life of a home mortgage.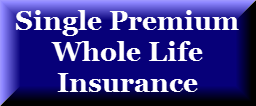 The main benefit of Single Premium Whole Life insurance plan is to dramatically increase qualified funds to create an estate that can provide for your client's survivors or to leave to charity of their choosing. Single Premium Whole Life Insurance is a type of life insurance in which a lump sum of after tax dollars is paid into the policy in return for a death benefit that is guaranteed to remain paid-up until your client passes away. Keep in mind, the size of the death benefit depends on the amount invested, the age, and health of the client when the policy is issued.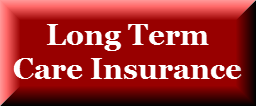 Long Term Care insurance is coverage that provides valuable support and financial resources to help your client cover the cost of long term care they might need in the event of an illness, accident, or through the normal effects of aging. By helping your client to protect their assets, and giving them choices and control over where they receive care. You the broker have given them piece of mind to face the future.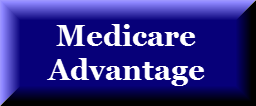 A Medicare Advantage Plan is a type of Medicare health plan offered by a private company that contracts with Medicare to provide your client with all of their Part A and Part B benefits. Medicare Advantage Plans include Health Maintenance Organizations, Preferred Provider Organizations, Private Fee-for-Service Plans, Special Needs Plans, and Medicare Medical Savings Account Plans. If you'r client is enrolled in a Medicare Advantage Plan, Medicare services are covered through the plan and aren't paid for under Original Medicare. Most Medicare Advantage Plans also offer prescription drug coverage along with the plan.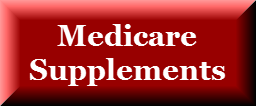 A Medicare Supplement plan or Medigap Insurance is sold by private companies and helps pay some of the health care costs that Original Medicare doesn't cover, like copayments, coinsurance, and deductibles. Some Medicare Supplement plans/Medigap policies also offer coverage for services that Original Medicare doesn't cover, for example medical care when you travel outside the U.S. If your client has Original Medicare and they buy a Medigap policy, Medicare will pay its share of the Medicare-approved amount for covered health care costs. Then their Medigap policy pays its share. A Medigap policy is different from a Medicare Advantage Plan. Those plans are ways to get Medicare benefits, while a Medigap policy only supplements your Original Medicare benefits.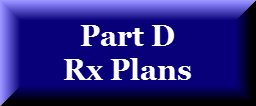 Medicare offers prescription drug coverage to everyone with Medicare. If your client decides not to join a Medicare Prescription Drug Plan when they are first eligible, and they don't have other creditable prescription drug coverage, or they don't get Extra Help, your client will likely pay a late enrollment penalty. To get Medicare drug coverage, your client must join a plan run by an insurance company or other private company approved by Medicare. Each plan can vary in cost and drugs covered.
Want to find out more about the products and carriers we offer, simply give us a call (800) 924-4727 or email us Marketing@srbenefit.com
States that Senior Benefit Services Inc. Serves
Alabama
Arizona
Arkansas
California
Colorado
Connecticut
Delaware
Idaho
Florida
Georgia
Iowa
Kansas
Illinois
Indiana
Maine
Maryland
Kentucky
Louisiana
Minnesota
Mississippi
Massachusetts
Michigan
Nebraska
Nevada
Missouri
Montana
New Mexico
New York
New Hampshire
New Jersey
Ohio
Oklahoma
North Carolina
North Dakota
Rhode Island
South Carolina
Oregon
Pennsylvania
Texas
Utah
South Dakota
Tennessee
Washington
West Virginia
Vermont
Virginia
Wisconsin
Wyoming