(Click on the logos below to view more information)


Guarantee Trust Life has many available options for this Critical Illness plans that includes Cancer, Heart Attack, and Stroke coverage for seniors. The Lump Sum Benefit plan pays the client directly upon first diagnosis to spend on whatever they see fit. The Schedule of Benefits plan has no maximum lifetime limit which includes benefits such as Hospital Confinement, Daily Room Benefit, Ambulance Benefit and much more!


Guarantee Trust Life's CHS Protection Plus plan is a Lump Sum Cancer, Heart Attack, and Stroke plan with built-in Reoccurrence Benefits. This plan offers two different options which include Cancer Coverage only, or Heart Attack and Stroke Coverage only.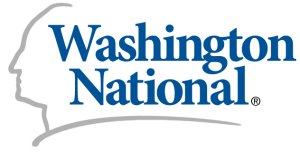 Washington National's Critical Illness plan offers Critical Illness benefits with and without Cancer coverage. Lump Sum benefits are available from $10,000 – $70,000, and there is also a return of premium of rider available with this plan.