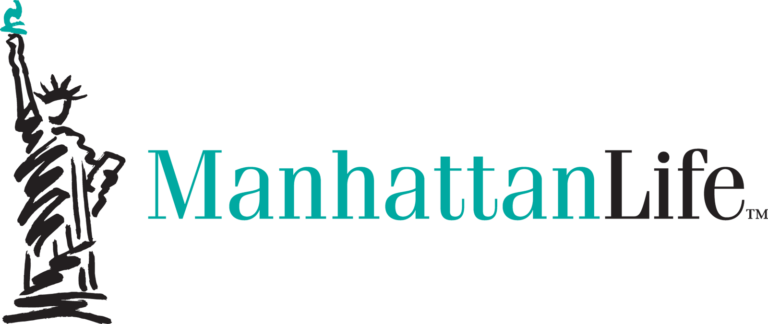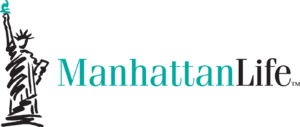 DVH Select from Manhattan Life is Now Approved in 34 States – Including Florida!
Give Your Clients The Flexibility to Choose
Your clients can choose to build on their dental coverage with Vision and/or Hearing coverage.

DVH Select Features:
Preventative Dental Services covered 100% Day 1
Major Dental covered 20% in Year 1
$0 & $100 deductible options
Orthodontia covered 50% Year 2+ for all ages
Implants covered 20% in Year 1 & 50% in Year 2+
Multiple Policy Year Maximum options: $1,000 / $1,500 / $3,000
Guaranteed Issue & Renewable for Life
Available for Individuals 18-99
Glasses, Contacts, and Hearing Aid benefits
---
If you are not contracted with Manhattan Life you can started the appointment process here:
---
If you're already Appointed with Manhattan Life:
Email Marketing To Make Sure DVH Select is added to your appointment and to request supplies!
---
States & Rates
DVH Select is approved in 34 states as of November 19, 2021, including California, Florida, Oregon, and Wyoming, and has been filed in 5 more.  DVH Select in Florida is underwritten by Family Life Insurance Company, and the brochure and application will be available in the Agent Resource Center next week before the holiday. Rates are also available via Manhattan Life's website and the quoting platform. All available benefits are viewable by approved states in the Agent Resource Center.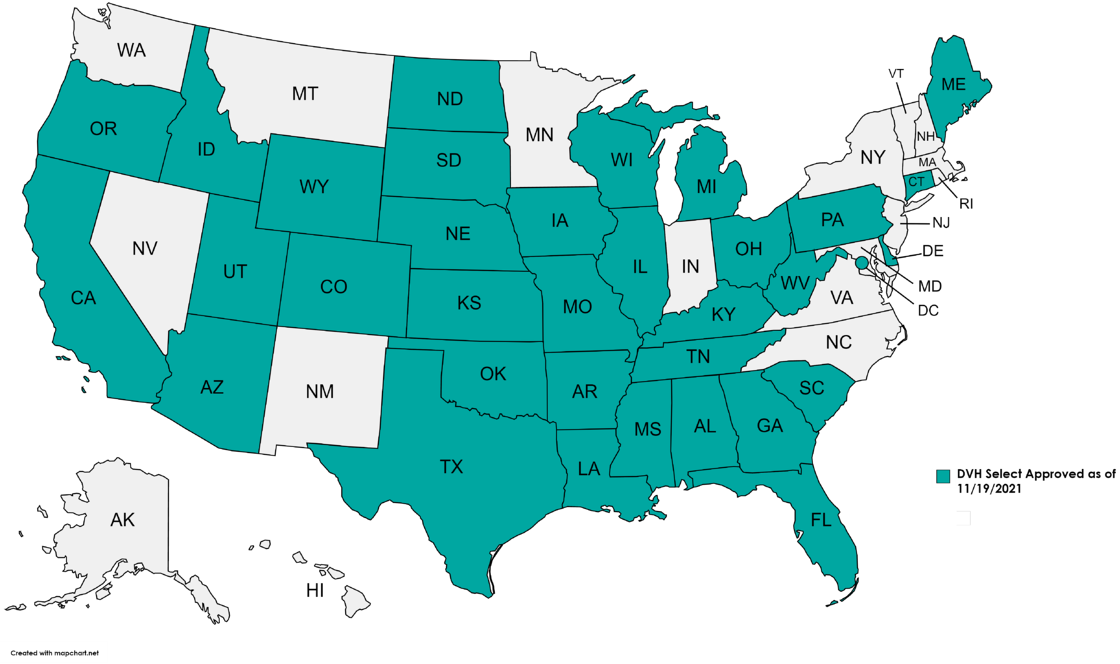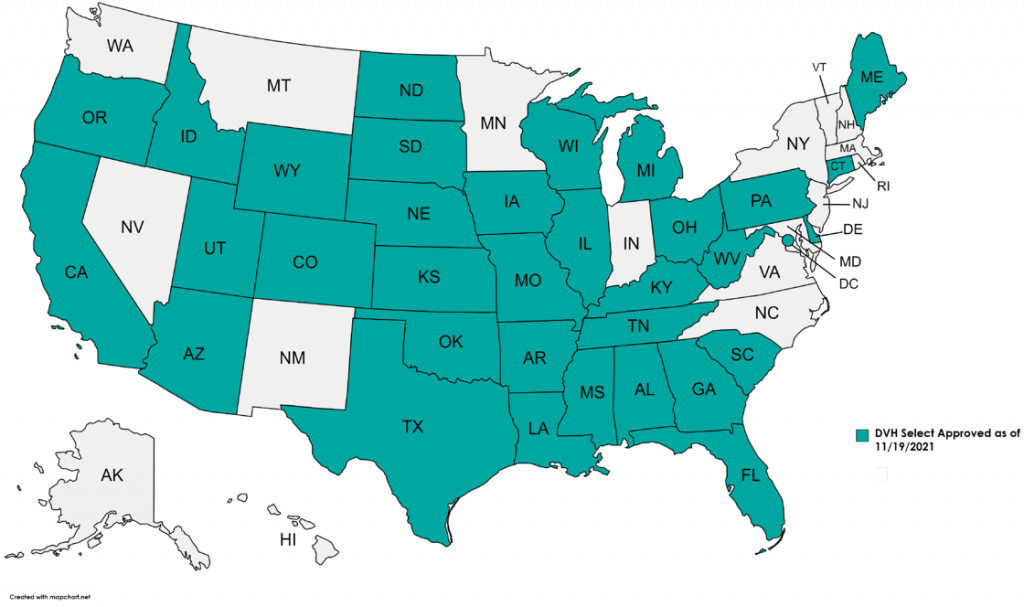 Approved States
AL; AR; AZ; CA; CO; CT; DC; DE; FL; GA; IA; ID; IL; KS; KY; LA; ME; MI; MO; MS; ND; NE; OH; OK; OR; PA; SC; SD; TN; TX; UT; WI; WV; WY
Contact Senior Benefit Services