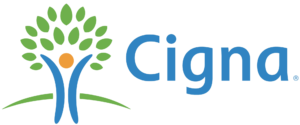 Medicare Supplement Rate Adjustment for Maryland

Starting July 1, 2019, Cigna Health and Life Insurance Company (CHLIC) will implement the following rate adjustments for Medicare Supplement policies in Maryland: 
9.9% increase on Plan A & F
9.5% increase on Plan G & High Deductible F
0.0% increase on Plan N – RATE HOLD!
Click here to preview the new rates in Arizona and stay up to date by visiting our CHLIC Rate Adjustments page.
Customer rate adjustment notifications for Arizona are mailed at least 30 days before the rate adjustment effective date.
We understand that an increase in premiums can be a concern for seniors, many of whom are on a fixed budget. We are notifying policyholders soon to let them know this change is coming so there is no surprise.
Cigna offers a variety of products to fit your clients' needs.  Make sure to check out our Product Availability Chart for our Medicare Supplement plans.
---
Request More Information and Rates

Email Marketing
Click To Request Rates