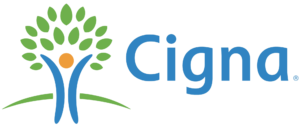 Cigna's Dental, Vision and Hearing Policy
Attention insurance agents! Get ready to sell Cigna Flexible Choice Dental, Vision and Hearing plan! This new plan will be available starting July 12th in AL, AR, AZ, CT, FL, GA, IA, IL, MI, MO, MS, NE, OK, PA, SC, WI, & WV.
UPDATE: in August Cigna is adding even more states!  Starting on August 9th the plan will also be available in:  AK, DE, HI, IN, KS, LA, ME, NV, NH, ND, TN, UT, VT, and WY
ANOTHER UPDATE: on September 13th six additional states will be added:  DC, ID, MN, MT, OH and SD!
Benefits for the Client:
Increased benefits over time
Disappearing deductible option and competitive pricing
Maximum coverage up to $5,000
Guaranteed renewable for life
Benefits for the Agent:
Online application
Applications issued in 3-5 business days
Advanced paid daily
Heaped or level commissions (get paid upfront or as earned!)
Marketing resources available on Cigna's Agent View website! (Coming Soon!)
Earn $50 or more through Cigna's Dental, Vision and Hearing bonus program
Request Appointment Today!
Be prepared for this new Cigna release and request appointment today!
---
Contact Senior Benefit Services