Sometimes booking appointments can be a lot of back and forth.  How often do you find yourself in this conversation?
How Does Tuesday at 2:00 work for you?
This coming Tuesday? Oh that won't work for me.
What about the same time Wednesday?
That won't work either, have anything in the morning the following week?
The week of the 24th?  I could do Tuesday the 25th at 10:00 or Thursday the 27th at 11:00.
Oh the Thursday might work, can you go ahead and pencil me in for 11?
(Fast Forward till the following Wednesday afternoon)
I just wanted to confirm our appointment for tomorrow morning at 11.
Oh that's tomorrow? I'm sorry something came up I can't make it.
So after all the back and forth, you're left without an appointment, and even worse an open spot in your calendar that could have been available for another prospect. Let's face it! Scheduling appointments can become somewhat of a headache. So why not have someone (or something!) help you schedule your appointments?
Meet Calendly, the scheduling assistant app that eliminates the back and forth and waste of time we outlined above. Calendly allows you to send a link to your prospects where they can view your availability and schedule their own appointment.
How does it work?
You log in to Calendly to set up the appointment type.  Almost everything is customizable, and honestly it's harder to figure out how to say "Calendly" out loud than it is to get started.  You can create questions that will show up when your client goes to schedule so you can gather all the important information you'll need to be prepared for your appointment (like name, current plan information, or what they're looking to discuss). You can set the duration and then limit the times when people can book appointments. So if you don't want to work after 7:00PM, you can limit the times someone can book an appointment with you.  Calendly even allows you to place a buffer so that you'll always have 15 minutes between appointments in case one runs over. And you can even avoid any surprise meetings by limiting how soon someone can schedule a new appointment.
After you've set up the appointment details Calendly easily syncs up with your other electronic calendars and updates everything in real time.  So if you add in your own outside appointment, or block off other time on your Google, iCal, or Exchange calendar Calendly will close down those time blocks for you.  And not to worry, your clients will only see the times you have available; they won't get to see your entire calendar (so feel free to schedule that 10:00 am tee time, they won't know that's why you're busy!).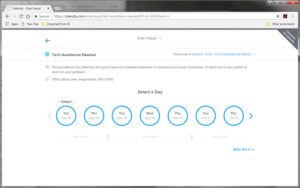 Once your client schedules an appointment, you'll receive an email notification with the details and Calendly will automatically add it into your existing calendar allowing you to stay organized and see your schedule filling up in real time.  If something comes up both you and your client have the ability to cancel or change appointments if needed, and your calendar will be automatically updated.  Once you're up and running you can share your personalized Calendly link wherever you want – on your business cards, in your email signatures, on your website or on your social media profiles.  Use it as a way to capture leads!
How Our Marketing Department Uses Calendly
Our Marketing Department wanted to increase our availability to our Producing Partners. One way to do this was to open our calendar for agents to schedule a time to call rather than calling in while we're on the other line and talking to our voicemail. Our agents will click the link available below our email signature and schedule a time they want us to call them. They can also include discussion points so we can be prepared to help right from the start. That way our agents know they are getting a call from us at their selected time and we're prepared with answers to their questions or concerns during the phone call.
But if you're not one of our agents and want to learn more about Senior Benefit Services, you can also schedule some time to chat as well. Click on the names below to schedule a phone call with either Eran or Jules.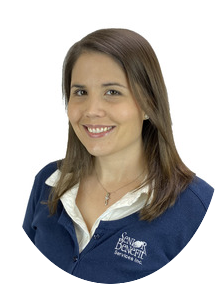 Schedule a Phone Call with Juliane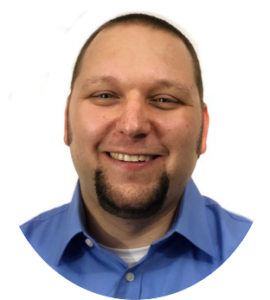 Schedule a Phone Call with Eran

Simplify Your Scheduling Process
Avoid the hassle of scheduling appointments and offer your clients the ability to schedule a time that works for them. Calendly is free (there are some premium upgrades available) and can be set up in minutes. Take advantage of this available technology and set up your digital appointment setter now so you can focus on the appointments themselves, not the run around of setting them.