Summer of 2020 Might Be Looking a Little Different
Most agents tell us that summer is the "slow" time of the year because people are on vacation or attending summer events; basically not really interested in discussing insurance policies. Every year we hear this and remind our agents that there is "no such thing as a summer slump," however, the summer of 2020 will more than likely look a bit different.
The Summer Slump Already Happened?!

Well, sort of. Many agents would agree that a "slump" has already happened due to the effects of the COVID-19 outbreak. The threat of the virus, state shutdowns, and local stay at home orders has left agents to adjust to a new way of conducting business, ultimately affecting their year-end sales goal. With many agents already feeling the impact of these unexpected changes, the worst thing for their business right now would be another slow down due to the "summer slump" setting in. To keep you moving through the next couple of months we want to give you a few ideas on how you can stay on track with your sales goals and make this the BEST SUMMER YET!
Set a Goal for the Summer Months
Setting annual goals are always a great idea when you want your business to grow, but setting smaller goals can be more digestible. Reflect on your past sales from the previous year to compare how much you wrote (while not living through a pandemic-filled environment) and compare that to what you've done this year. Add the amount of missing policies from April and May to your sales goals for June through August to make up for time being at home or not actively making sales. Focus on these newly established short term goals.  Staring at the annual goal you set for yourself at the end of 2019 may feel incredibly overwhelming having had "a slump" over the last two months.  Focus in on short term monthly or even weekly goals to stay on track and avoid getting discouraged.  Ultimately the amount of money you want to make is up to you and your sales. But don't fall short of your personal goals due to misconceptions of the summer months along with dealing with after effects of businesses being shut down.
Look at What Carriers You're Writing
Take a look at what carriers are in your portfolio to see what benefits these carriers have for you as the agent. Carriers offering senior supplemental products are feeling the punch of COVID-19 too and as a result many have rapidly improved their eApplication (eApp) process by doing things like making it easier to collect a voice or email signature from your client. Some clients still might not be comfortable being face to face so offer an alternative option over the phone, or use a video chat feature such as Zoom or Facetime to process applications.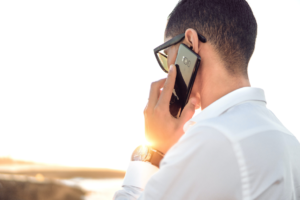 In addition to improving their eApps, some carriers are now offering even bigger cash bonuses for underwritten applications, which can help boost your income for the summer. Make sure to check out what's available through the agent portal of the carriers you're contracted with to see if there are any cash bonuses for the summer.
Reach Out To Your Existing Clients
This is always something we recommend with every agent. COVID-19 aside, you should always reach out to your clients at least once a year for a policy review to offer new or additional coverage that will benefit them. Considering there is still a pandemic that is affecting mostly everyone, it's always a good idea to reach out to your clients to let them know how you will continue your business operations safely. Send a letter, email, or a newsletter (or email newsletter) stating that you are available through the summer months and include how you will safely conduct business. Helping to find your existing clients a better rate may be a way to quickly shake off the dust and build up some momentum to get you back on track.  You might find that more clients are available this summer due to most summer activities being cancelled. But if you find that people are still enjoying the summer, then offer to schedule a meeting in September and get a jumpstart on your sales and your competition!
Start Marketing Your Business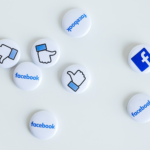 Let your clients and prospective clients know you're open for business this summer! The easiest (and most inexpensive) way to do this is through social media. To stay engaged online post content daily on your Facebook business page such as an interesting blog, quote, or daily greeting to get a conversation started with others. Another popular feature are Stories – available on Facebook and Instagram. Here you can post something about your business that will be available to view for 24 hours. Some agents like to post their business hours, links to new posts or status updates, or even poll questions where your clients can cast their vote, anything to get a dialogue started with current or potential clients.
Other ways you can reach out to new people is through emails, email newsletters (as previously mentioned), blog posts, or even a simple letter or postcard out to new prospective agents asking them if they would like a FREE policy review. This is a great way to let your potential clients know you are available, local, and "reopened" for business. While other agents might be continuing their summer traditions as if nothing has changed, allow yourself to stand out and be available for those who might need your insurance services.
We're Here to Help!
Don't forget that we're here to help!  Our offices have re-opened and resumed our normal business hours. Feel free to contact our Marketing Department for more information on what carriers we offer or CLICK HERE to see what we offer our Producing Partners.
---