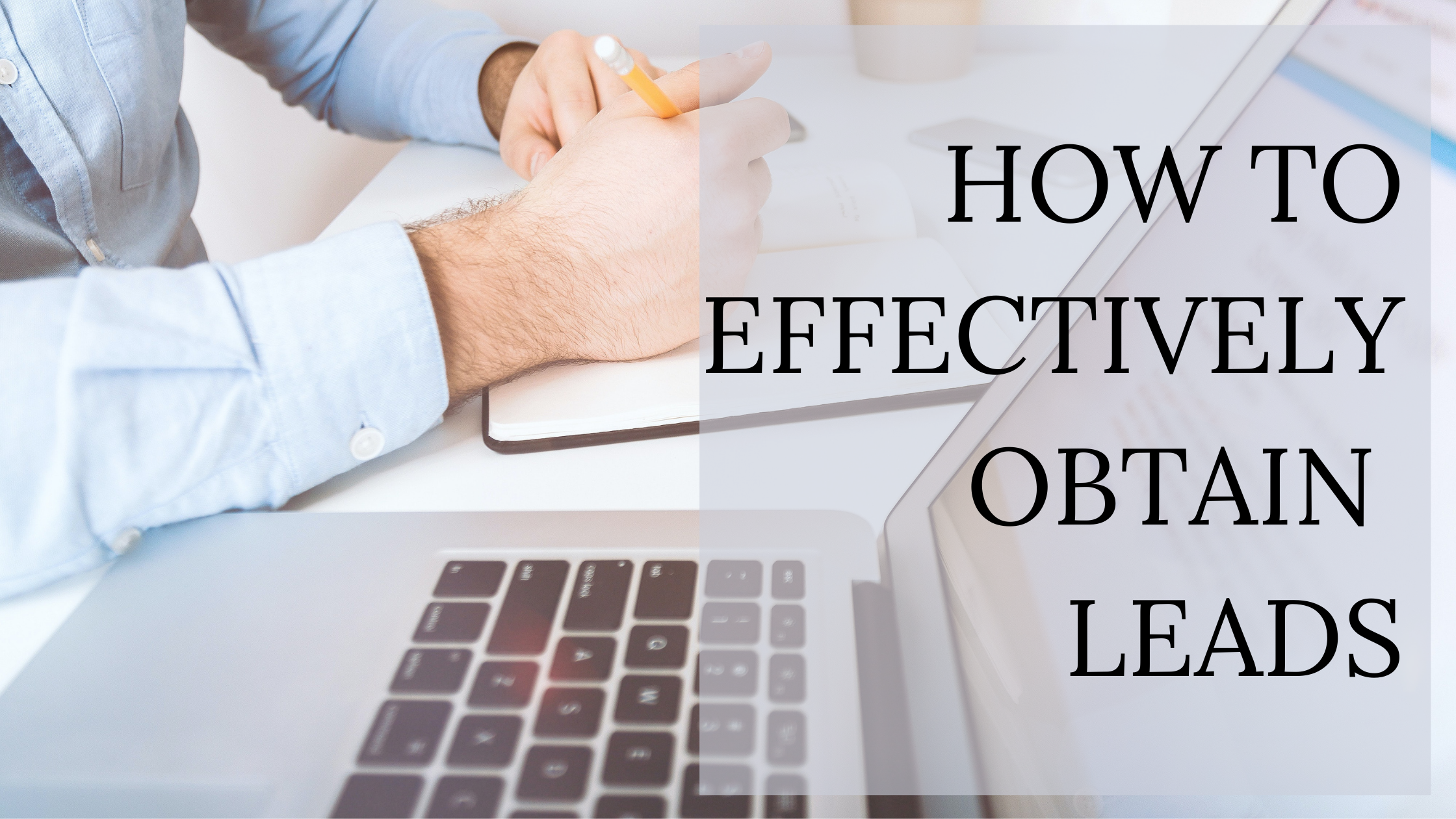 The most common question we're asked from new agents in the senior insurance market is, "do you have any leads?" While we do not offer "free leads" (they are never good leads anyway!), we will suggest different ways to effectively obtain leads to increase your business. 
Purchase Leads Through Lists or Direct Mailers

 
Some agents still use direct mailers or call lists to find new clients and Senior Benefit Services has worked with a few third party companies that offer this. Check out what we have used to create potential leads:   
At one time Medicare Supplement direct mailers worked great for most agents, including our agents out in the field, generating an average return of about 4%. However, the market is not responding the same as before and most mailers are currently generating a less than 1% return. This low return rate is not all bad for agents that work these leads and are comfortable with cold calling the list of clients who were mailed cards in addition to following up on the warmer leads of cards that were returned.  
If you are not sure about purchasing leads on your own, Senior Benefit Services does offer a lead program for our Producing Partners – agents that actively write business with our FMO. Check out the details here. 
Don't worry, if you are looking for other alternatives, we have more advice to give! 
Regularly

Email Your Clients
A newer method to stay in front of your potential clients is by email. You might be critical of this type of outreach, asking how do I obtain a list of people to email? All agents must start somewhere, so begin by emailing your existing clients or leads (even though it might be a handful of people). You can slowly increase the number of recipients a couple of ways:  
Email capture

 – This technic of obtaining emails can be done by having a 

signup

 sheet available on your website. Some websites offer a 

pop-up

 feature that is immediately in the client's face

 when they visit your website,

 or you can 

have a simple, "sign up for our newsletters here" 

available on the front page of your website. Another 

effective 

way to 

build a

n email

 

newsletter list

 

is through a link in your 

individual 

email signature that is connected to the same 

email capture on your website.

 

 

Ask everyone for their email

 

–

 

Even if you 

do not

 sell the client a policy if you have someone in front of you, ask them for their email 

address 

as a way to

 stay in contact 

with your business 

and 

for them to receive 

useful 

information

 and updates

. To

 successfully build your list, asking

 

everyone, 

every time

 for 

their 

email

 

address is

 a great way to start.
Now that you are building an email contact list you might think of how to send all these emails. We do not recommend personally sending out a handful of emails from your own individual email account like Gmail, iCloud, or Yahoo. To make emails easier we suggest you use an email service to send your "eblasts." Below are a couple of our favorites: 
Every "eblast" service is different. We suggest that you pick a service that is right for your business whether that's price, ease, or customer support. Make sure to research different eblast companies before committing to one. By using a specialized service to send mass emails you protect the reputation of your "real" email address.  This keeps your individually sent emails out of spam and junk mail folders!  
Finally, you are probably curious about what content you add to your eblasts. Since marketing might not come naturally to you here are some content ideas you can add to your eblasts: 
About your business

 – What's going on with your business to engage 

with 

your audience

.

 

Information on products you have available

 – Keep this section very generic, for example, "How Home Health Care Can Benefit 

You

!

"

 or "Do You Have 

The

 Lowest Medicare Supplement Rate?"

.  

 

It doesn't have to be 

about insurance

!

 

– 

Thi

nk outside the box and share 

social activities happening in your area, 

places that you recommend visiting, or even a favorite recipe, quote, or fun facts. This section 

is also

 engaging 

and 

makes your eblasts 

more entertaining for clients

 and 

more personal. 

 
Regular emails to your clients through the year helps with client retention and now your contact information is always at your client's fingertips.  
Utilize Your Website 
More and more Baby Boomers are using technology to contact a business or services. A website, especially one that is constantly updated, gives your business credibility. Your website is great place to house generic Medicare resources for your clients, along with an easy way for your clients to reach out to you without picking up the phone. If you do not have a website, but would like to start somewhere here are a few website builder suggestions for you:  
Carrd

 – one page website

 

Or Find a local company who builds 

websites!

 
Similar to the eblast services provided in the last section, all website builders are different, so you want to find the best option for you. We also encourage you to double check with your eblast services since some of those companies might offer a landing page to house information about your company.
Incorporating Social Media
We mentioned this a few times before, but now more then ever people are utilizing social media platforms to connect with businesses. We highly recommend you build a company page to connect with your clients online. This can be through platforms like: 
Like your website, social media pages look best when they are updated and utilized frequently. Ideally this is every day but your pages should be updated at least, a couple times each week. Once again when it comes to your content you can connect with your audience with different topics such as: 
Medicare

 

Sharing 

l

inks to informative articles/videos

 

Approved carrier marketing pieces

 or sharing a carrier's 

post

 

G

eneric 

product 

advertisements

 – if marketing pieces are not approved

 

P

hotos of 

what is

 going on at your business 

 
Your content is meant to be engaging but more importantly, you're staying in front of your potential audience and existing clients so they know to go to you first when it comes to their insurance needs.
Facebook is one social media company that has mastered consumer outreach. You can "boost" any of your posts for a couple extra dollars and Facebook will make sure that post will appear in front of new group of people that might be interested in your business. Or, go one step further, with advertisements on Facebook. Advertising can be more expensive than a "boost," but you can customize your advertisement pieces, along with your preferred audience demographic that you want to reach. You can learn more about Facebook advertising here.  
The Most Effective Way to Obtain Leads
Drum Roll Please…… The most effective way to obtain leads is… Referrals! The best way to bring in new cliental is to simply ask for referrals with clients that are in front of you now. We could go on for pages about the importance of referrals but for now we will leave you with our previous blog post: Want More Leads? This article will dive deeper into referrals and the best ways to find new clients.
Final Thoughts
There is more than one way to find new clients and increase your earning potential. The key is not put all your eggs in one basket and to utilize multiple avenues for reaching out to new clients to let them know you are available to help with their insurance needs.  
Have questions about anything in this blog post today?
Contact The Marketing Department at Senior Benefit Services
800-924-4SBS