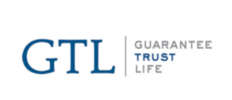 To help celebrate the launch of their Brand New Advantage Plus Elite Plan GTL has announced their September Bonus Program.  Haven't heard the news about the new Advantage Plus Elite Plan?  Click the buttons below to learn more!
Checking out GTL's Announcement Video here..
Get an additional $20 Per Advantage Plus Elite application! * Just write a minimum of 5 Advantage Plus Elite Applications that are signed, dated and submitted from 9/1/21 – 9/30/21
Bonus Program Details:
*Must submit a minimum of 5 Advantage Plus Elite, applications to qualify between 09/1/2021 and 09/30/2021. GTL will pay the per application bonus on qualifying business on applications submitted, signed and dated between September 1 and September 30, 2021. All applications must be received at the home office no later than 10/10/21 and must be effective, issued, paid and inforce on 10/31/2021 to qualify. Bonus excludes any hospital indemnity internal replacements. Payouts will be processed no later than November 31, 2021. Guarantee Trust has the exclusive right to change the program rules and payout amounts. Participation is based on meeting production minimums and the agent must be in good standing with GTL and comply with all state insurance rules and regulations. Split cases are not eligible. Business written on self or immediate family members will not count toward qualifying production. Premiums under $20 monthly EFT or $240 annually do not count toward qualifying production. Qualifiers must maintain a minimum persistency on qualifying business.
---
Don't Miss Out On Offering This Industry Leading Plan And Getting a Bonus for Doing it!
Reach Out To the Marketing Department Today For more Information and to get started! Use the contact information below or simply reply to this email.
---