Cigna is here to help insurance agents succeed in their sales! From now until September 30th, agents can earn $100 per application for underwritten Plans F, G, or N. Agents can also earn $100 for Plan N Medicare Supplement plans issued during the client's open enrollment period. In addition to their Medicare Supplement bonus, Cigna is offering a $25 ancillary bonus on any of their other qualifying health supplemental products.
Want leads?
Cigna has a program for you too! They are offering 1000 leads targeted with a direct mailer campaign for every fourth underwritten Cigna Medicare Supplement application issued by the agent.
Click the flyer below for more details!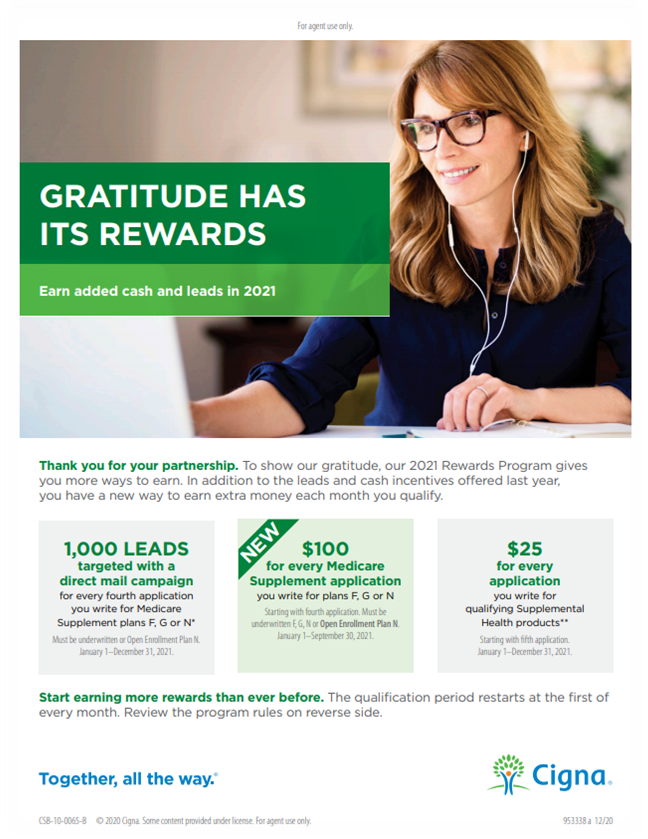 Contract With Cigna Supplemental Products!
Complete your contracting today with our online Express Contracting! – Click Here – to get started!
---
Contact Senior Benefit Services, Inc.