Navigating the new call recording requirements for Medicare Advantage and Part D from CMS can feel overwhelming!  By now you have seen most of the hysteria dying down, but one question still remains:
"What if you don't want to rely on an FMO to store your recordings and have access to your client information on their proprietary cloud based program?"
Relying On An FMO For Call Recordings…What Could Go Wrong?
While we are an FMO, we also believe that agents should be in complete control of the data that is pertinent to their clients.  What if you have a falling out with your FMO that is providing this tool?  Do you still get to have access to their platform?  Are you shut out where you can't access the audio file of the recording if needed?  There are a number of things that can go wrong!
The good news is that there are ways that you can do everything and remain in control.  Below we are going to go thru the steps on how you can do the call recording without using a different phone number that your client's won't recognize.
Equipment For Call Recording
Most independent agents who are successful in this business are constantly on the move and use their cell phones as their primary line to their clients and prospects.  So what could be better than a device that seamlessly connects via Bluetooth to your cell phone.  Introducing the PR200 from Recordergear.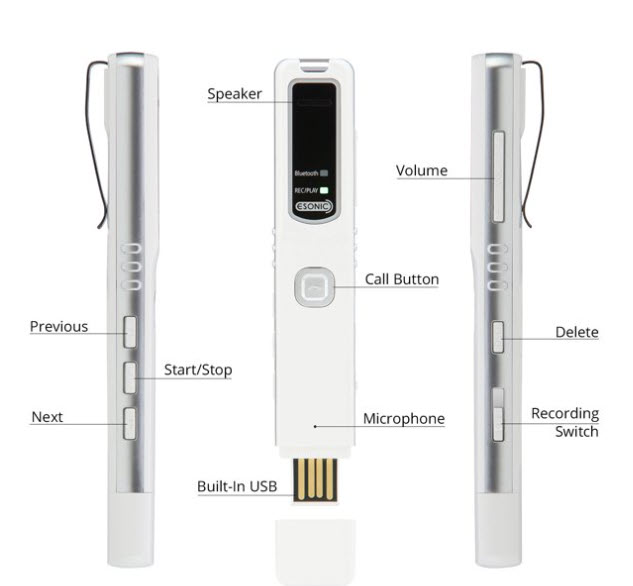 The PR200 can be ordered online from a number of stores, so be sure to do a little bit of homework to get the best pricing.
With this device you can record your call and when you are done, simply plug it into your computer's USB port and save it to your hard drive.  Once it is on your hard drive you have a couple of different routes you can go.  Keep in mind that audio files are quite large so you might want to reduce their file size (while keeping the audio quality) by using an audio compressor tool suck as FileSizer from All-in-one Apps.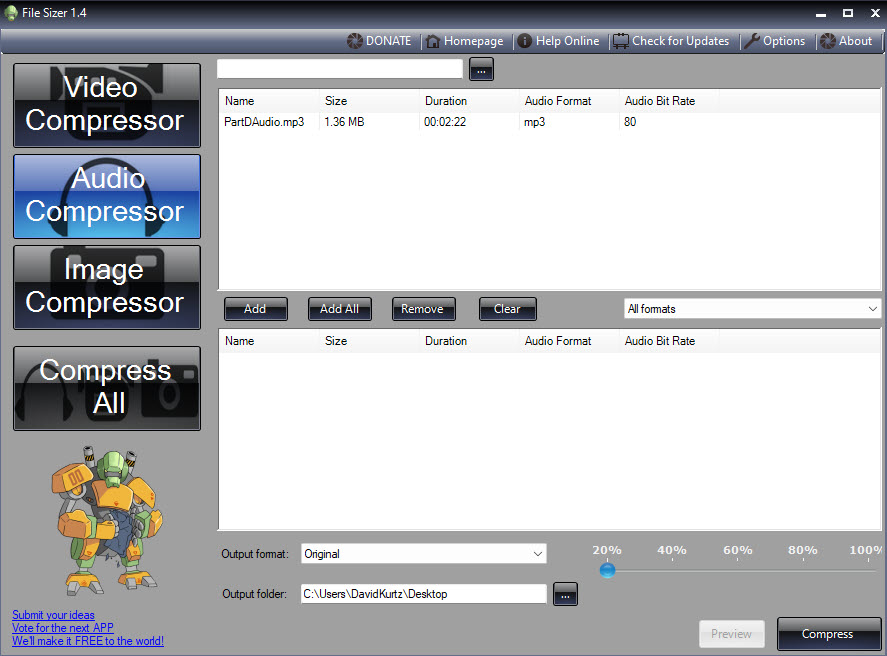 You can download the free software at CNET by clicking here.
Storing Your Audio Files
First and foremost you want to be HIPAA compliant.  Don't just leave these recordings on your computer's hard drive unprotected.  Ideally you are going to want to have a cloud based CRM program that meets HIPAA requirements.  This will not only act as your storage center for your call recordings, but will allow you to upload each person's call to their own profile for easy retrieval.  In addition, you are going to want to go with an independent CRM provider that is not affiliated with any FMO.  This is why we recommend AgencyBloc.  If you choose to go this route, then you now have everything you need to do your call recording.
Is There A Cheaper Way To Store The Audio Files?
Yes.  You could go with a cloud based storage server that is HIPAA compliant.  One that seems to be popular is Sync.com.  They have two individual plans that start at $8.00 per month, but if you go with this platform, you must get the Solo Professional plan that is $20 per month since the Basic plan does not offer HIPAA compliance.  The Professional plan also offers 6TB of storage which is quite massive.
One thing we would advise is that you come up with a file naming format that will allow you to find your call recording quickly.  If you are doing a call with John Smith, then you don't want to rename your audio file JohnSmith.mp3 since it is a very common name.  A better way would be to add something that will allow you to locate the exact John Smith you need the recording on.  Maybe add something like the zip code or even street name.  Here are some examples:
JohnSmith21740.mp3
JohnSmithEASTERNAVENUE.mp3
TAKEAWAY
If you are happy using a platform owned by an FMO then by all means stick with it.  Our goal is to show you that there are additional ways of doing your call recording and still remaining 100% in control of the data.