Thoughts From Senior Benefit Services, Inc.'s President: David Kurtz
Welcome to 2022!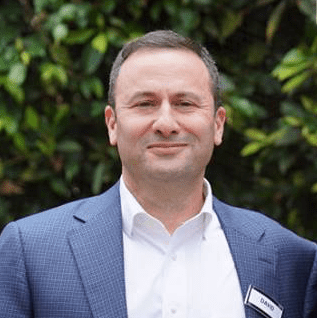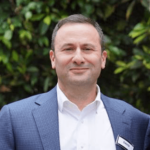 Does anyone else think that 2021 went fast?  It seems like I was just writing about how we would all be looking forward to putting 2020 in the history books and welcoming in 2021.  Like most folks we have hopes of gaining back a little bit more normalcy and enjoying a little less stress in our lives.
I have been asked quite a bit about time management and all sorts of other ways to reduce stress in our business.  To say there are too many things to learn in a couple of days would be an understatement.  There have been thousands of books written on this topic alone, so I will share just a few things that I practice that may or may not help you reduce some stress during 2022.
Top 5 Stress Relievers
Wake up and be grateful.
No, I am not trying to be holistic here and recruit you into a cult. Too many times people wake up and immediately start thinking about what they need to get done today.  This starts your morning off with an inner stress that will continue for the rest of the day.  Think I am wrong?  When is the last time that you had a morning argument with someone and then immediately had a great day after that? Instead, our brains keep thinking about the argument even though we would rather forget that it even happened. When the alarm goes off in the morning, just try to lay there for 2 minutes and think about the great things in your life. The biggest one is that you are alive!  There will come a day that we won't have that next morning, so don't take it for granted.  Have a happy marriage?…. then look over at your spouse and smile.  Are there children in your life, then think about how they make you feel and the additional purpose they give you in succeeding.  Do not wake up and immediately check your email or turn on the talking heads (those folks who sit in front of a camera and give their negative opinions instead of the actual news). Most importantly, never start your morning off by reading social media!  Besides social media being the biggest time waster, it has been scientifically proven to depress people because they think that other people's lives are so great and that their life is not.  Social media is the biggest Book of Fairy Tales that you will ever read.
Ditch the To-Do List!
I'm not saying that all lists don't work. I still use a grocery list and a weekend list of things I need to do around the house.  Using a To-Do List in business is not very efficient.  Most people in business who try using a To-Do List will tackle the easier things on the list first since they can be done quickly.  It also gives you that sense of accomplishing something…even if its just busy work. It is better to schedule things on your calendar.  An example of this would be the desire to tackle your overload of emails, contacting 5 existing clients about life insurance, and still running your appointments.  Why will 100% of our appointments be seen?  They are on our calendar!  If we schedule the other things that we need to get done on our calendar, they will get done as well.  It really is that simple.
Stop trying to remember everything!
I can actually forget something that I was planning on doing within 5 minutes after thinking about it.  My wife and children say its due to me getting older, but in reality it was me getting busier over the years.  The more we have hit our plate or get distracted by, we simply forget quicker about things. To keep this from happening I have more options available to me today than 30 years ago. With my iPhone I can simply tell Siri to put something on my calendar or schedule a reminder when I think of something I need to get done. By doing this, I immediately reduce my stress levels and guarantee that it will get handled. Have a phone that uses Android, then use Google Assistant to accomplish the same thing.
Invest in Yourself!
While we are adding things to our calendar, how about schedule some time to invest in yourself instead of big companies. At night instead of supporting Netflix or networks such as NBC, CBS, and ABC…read a book that can help you improve yourself. You will get more out of reading Eat That Frog by Brian Tracy than watching something mind numbing on the television. I know agents who make it a point to read an outline of coverage on a particular product each day to get them better familiar with exactly how it works. This gives them more confidence in presenting the product and with additional knowledge, we reduce the stress of trying to wing it during an appointment.
Stop Worrying About Things!
Did you know that over 99% of the things we worry about never happen? Our mind can be our own worst enemy. Since bad news sells, it is going to be everywhere. Don't let things that haven't happened take up space in your mind rent free. Time continues to move forward whether you are happy or not. When I was young, I used to think that at age 50 my life would be half-way over. Boy was I naïve!  Years back when I turned 50 I realized that if I were to live to age 79 (one year longer than my father), then I had already used 18,250 days up and only had 10,585 days left.  You only have one life, so enjoy it.
We truly hope that 2022 will be filled with happiness, productivity and overall success for each and everyone one of you.  Thank you for the trust you place in our company year after year.