NIGO… that dreaded acronym… Not In Good Order.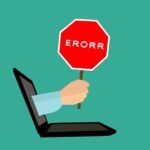 No agent wants to hear this about their recently submitted application. Every agent's goal is to have an application submitted and approved as quickly as possible, if not immediately. In reality though, NIGO applications account for 40% of applications received by a carrier. Moreover, NIGO applications add an additional 5-6 business days to the processing cycle. As a New Business Specialist, it is our goal to help agents avoid NIGO applications and have a higher approval rate and faster processing cycle. Here are the top 3 most common mistakes/omissions to help you avoid NIGO applications…
1. Writing Agent Number Missing:
Over the years we've noticed a number of applications are pending at the carrier level, because the agent's writing number is missing. Not only does a missing writing number slow down the process it can also mean an agent will not be paid on the case. Before submitting an application, double check to make sure you are appointed with that carrier and in the state you are writing. When completing the application make sure your writing number is filled in and legible. If you are unsure of your appointment status or writing number you can call the carrier directly or contact your upline for assistance.
2. Client Information Missing/Incomplete:
A carrier is unable to verify a client's identity and Medicare eligibility without correct information. Double checking to ensure a client's name, address, and date of birth are complete and correct will not only allow for a smoother process, but will ensure the client receives the correct premium amount for the policy applied for.
3. Signature Dates Missing:
With the exception of Prescription Drug and Medicare Advantage Plans, application signature dates are good for 30 days. What does this mean? The carrier must receive the application prior to the 30-day mark in order to process the application. Applications missing signature dates cannot be processed and sometimes result in a re-write! In addition, the signature date can determine if old, lower premiums or new, higher premiums will be applied. This ultimately results in a delay, extra work, and client frustration.
To make sure your applications are always complete take the time to double check these top 3 mistakes we see coming through our office. The service our New Business Department offers at Senior Benefit Services is a second set of eyes for our agents and brokers. We scrub applications submitted to us prior to submission to the carrier. This extra mile we take helps ensure the agent's submission process is smooth and efficient.
Interested in working with Senior Benefit Services?
Contact our Marketing Department today to see how we can help you get started.