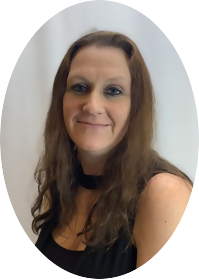 Favorite quote: "If you are unwilling to learn no one can help you. If you are determined to learn, no one can stop you." – Unknown
What do you do at Senior Benefit Services? I work as a liaison between the insurance carriers and our advisors to resolve commission questions/concerns. My primary responsibility is to reconcile commission statements and payments ensuring that our advisors and brokers are compensated in a timely manner.
What do you like about working at Senior Benefit Services, Inc.? I enjoy the sense of family in our office. We all work together to help and support each other.
What's your background? I grew up in Chambersburg, PA. I started working at in the hospitality industry, eventually working my way into accounting departments. I have always enjoyed working with numbers and solving any financial challenges that business may face.
What values drive you? My family inspires me to do more. I want them to continue to grow and develop throughout their adult lives; stressing to them that helping out others is life's greatest reward.
What activities do you enjoy doing when not at work? In my free time I enjoy sitting on my deck and reading a good book.