Bonus Program Has Been Extended Through December 31, 2022
Don't leave money burning in the ashes!
Heartland National is ready to help you, and your wallet Kick Ash, not only for the summer either! Heartland's bonus promotion has been extended for the remainder of 2022.  If you aren't contracted then you are leaving money on the table!
Kickin' Ash Bonus:
An additional $300 per underwritten Medicare Supplement
No minimum application requirement!
See the Flyer Below for Complete Details!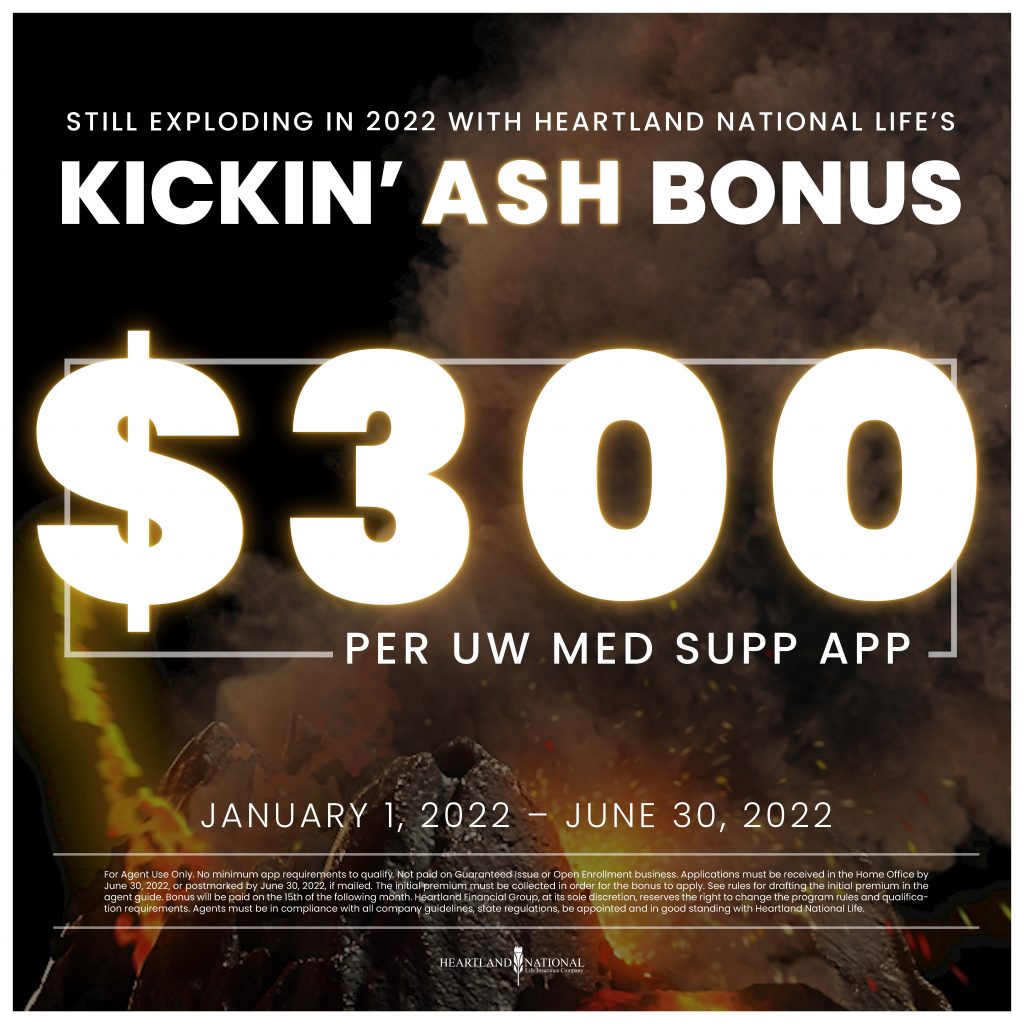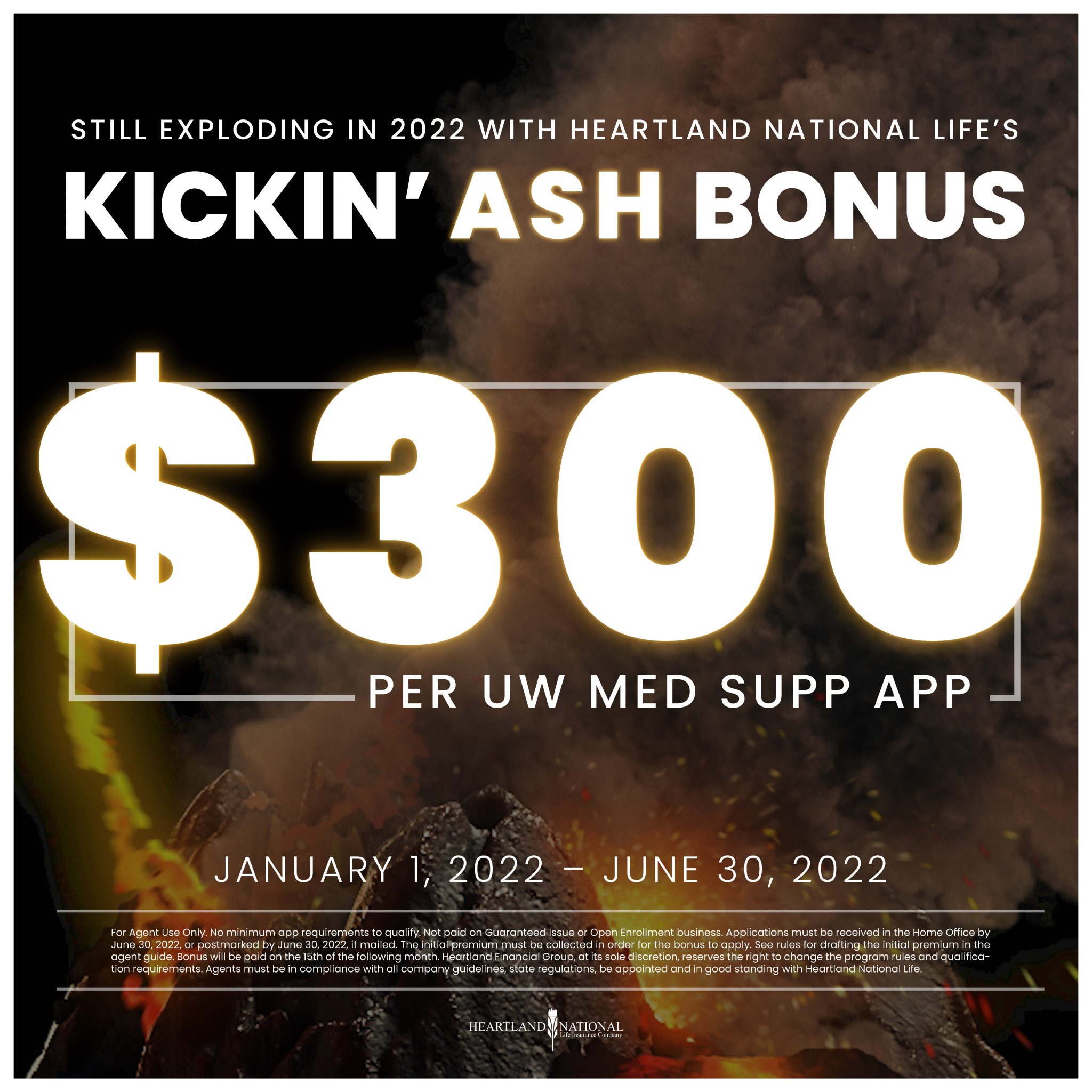 Turn Your Business into Summer Cash
You don't have to wait to get paid! Meet the UFirst Rewards requirements by May 31, 2022 and receive a bonus check in June! Earn an additional bonus check at the end of the qualification period when you continue to write qualifying business. There's no limit on how much you can earn!
Contract With Heartland National
Complete your contracting today with our online Express Contracting! – Click Here – to get started!
---
Contact Senior Benefit Services, Inc.