One of the most glaring gaps in Medicare coverage is senior dental insurance. Fortunately, there are many different dental plans offered by insurance companies that are designed specifically for those enrolled in Medicare. We have taken a look at five of the top dental insurance plans for seniors on Medicare and compare them to one another to help you find the best plan for your needs. Each plan offers different levels of coverage, so it is important to understand the differences in order to make an informed decision. Read on to learn more about the top five dental insurance options for seniors on Medicare and find out which plan might be right for you!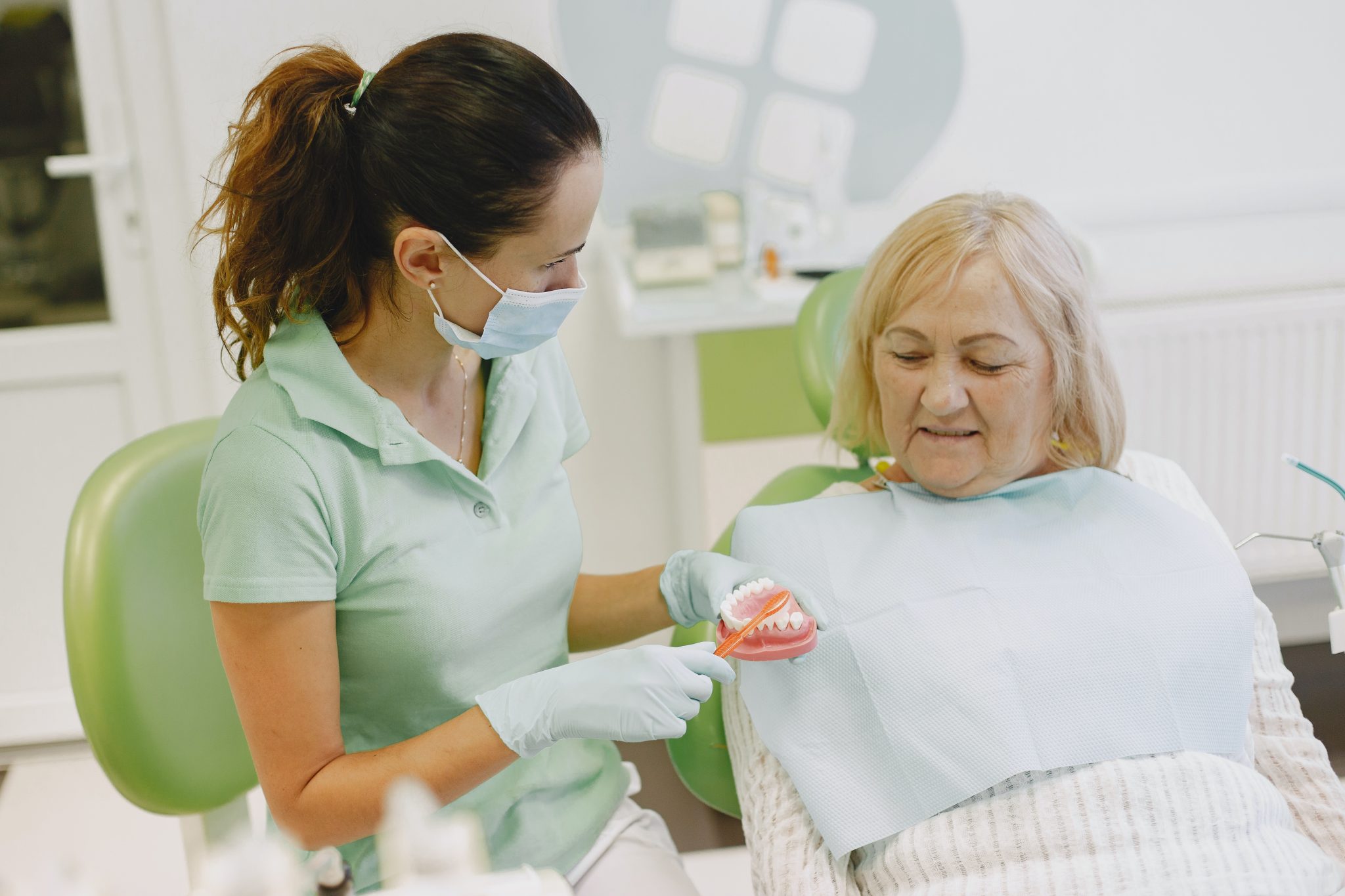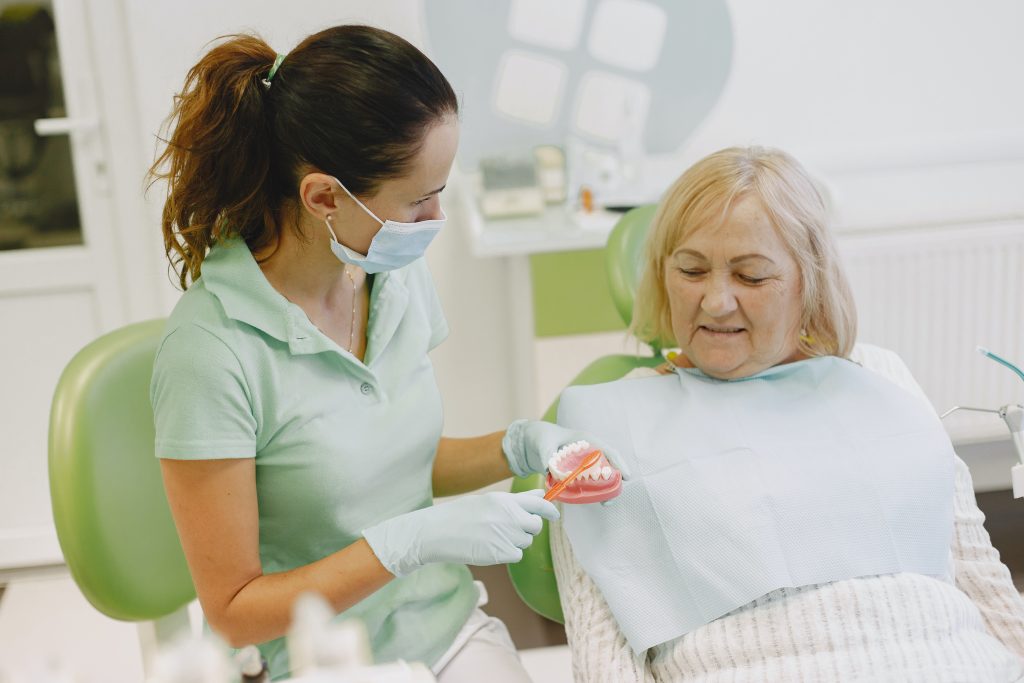 What Are the Best Dental Plans for Seniors?
Those on  Medicare can benefit from some of the top senior dental insurance plans available. These plans provide coverage for various dental services and treatments that are not covered by Original Medicare. They are an excellent way to help seniors save money while also ensuring they receive the care they need to prevent potential health problems in the future. With these plans, seniors can rest assured that their dental needs are taken care of.
Our Favorite Dental Insurance Plans for Seniors in 2023:
Manhattan Life
Aetna
Cigna
Humana
Mutual of Omaha
MANHATTAN LIFE
Manhattan Life makes our list among the top dental insurance companies due to its innovative mobile application that allows policyholders to easily track and submit claims. The process of submitting a dental claim is streamlined as users can simply take a picture of their dental visit summary and charges, upload it via their mobile device, and expect the benefit to be deposited in their bank account within two weeks.
With Manhattan Life dental plans, coverage is available to anyone between the ages of 18-85.  Policyholders can expect great benefits as the plan is a reimbursement type that includes both dental and vision coverage.
The coverage offered by Manhattan Life dental plans includes 60% preventive coverage during the first year, which increases to 80% coverage by the third year. However, major dental services require a 12-month waiting period before coverage begins. Once the waiting period is over, policyholders can expect up to 80% coverage for major services by the third year.
AETNA
Aetna is a great choice when it comes to dental insurance. Their plans are designed to work in conjunction with the Careington network, making them one of the largest networks in the United States. In addition to dental coverage, their plans also cover vision and hearing benefits. Plus, these plans are guaranteed issue, meaning you don't need to answer health questions in order to enroll – you can do so right away! So, if you're looking for a top-notch dental insurance provider, Aetna is definitely worth considering.
Aetna dental provides 60% coverage for basic and preventive services from the first day. After one year, this coverage increases to 70%. From your third year onwards, you get 80% coverage for preventive and basic services. For major dental benefits, a 12-month waiting period is applicable, after which you receive 60% coverage each year moving forward.
CIGNA
Cigna is one of the top providers of dental insurance in the United States, offering comprehensive coverage for seniors. Its plans cover dental, hearing and vision benefits with a generous range of annual benefits from $1,000 to $5,000. Enrollment is available to anyone between 18 and 89 years old but can be especially beneficial for those who are already enrolled in Medicare.
The greatest advantage of Cigna coverage is the immediate availability of 100% preventive dental service coverage with no waiting period. There is a 12-month waiting period for major services like oral surgery, but after that, they will be covered at 60%. This makes Cigna an attractive choice for those looking for top-tier dental insurance.
HUMANA
Humana dental plans are designed to meet the needs of individuals and families in 28 states who are looking for affordable dental insurance coverage. With Humana, you have the option to choose between a lifetime deductible or a more budget-friendly monthly premium. Plus, their plans provide great coverage for preventive services, with 100% coverage in-network and 80% coverage out-of-network. Basic services, such as fillings and extractions, are covered at a 50% rate. Unfortunately, Humana plans do not cover major dental services.
Overall, Humana is a great option for those looking for an affordable dental plan that offers decent coverage for preventive care. With the added option of a lifetime deductible, Humana dental plans can be tailored to suit any budget.  For those looking for a comprehensive package that covers major services, however, Humana might not be the best choice.
MUTUAL OF OMAHA
Mutual of Omaha comes in at a very affordable price for senior dental insurance.  Consumers have a choice between 2 plans that allow them to tailor their annual deductible and calendar year benefit.
The plans use an expansive network of dentists, but the consumer does have the option to see a dentist out-of-network.  It is important to keep in mind that if they do use a dentist deemed out-of-network, their out of pocket costs will be greater.
Plan 1 offers a $0 deductible for preventive services and a $50 per year deductible for basic and major services.  Preventive services are paid at 100%.  Basic services are covered at 80% and Major services are covered at 50% after a 12 month waiting period.  The calendar year benefit is capped at $1,500.
Plan 2 offers a $100 per year deductible for all services combined.  Preventive services are covered at 100%.  Basic services are covered at 50% and Major services are also covered at 50% after a 12 month waiting period.
Additional benefit offered is a 15% premium discount on the either dental plan if the consumer also purchases a Mutual of Omaha Medicare Supplement at the same time.  While the plan is very affordable it should be noted that benefits are only payable for dental.  There are no additional benefits for vision or hearing.
FINAL WORD
Don't leave your Medicare Supplement clients exposed to dental bills.  Most dental plans are guaranteed issue so everyone can obtain coverage so make 2023 the year you start selling senior dental insurance.  To find out which plans are available in the states you work, contact the Marketing Department at (800)924-4727.