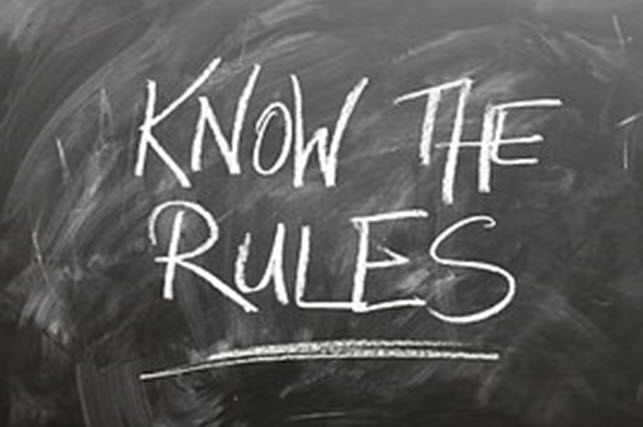 New CMS definition of marketing continues to grow.
First, let's start off by saying we all know that the rise in complaints has come from mostly the massive call centers that are breaking the rules by using out of country telemarketers and using misleading television commercials.  The problem is that instead of just going after the current violators, CMS has decided once again to lump the independent agent into this as well.
Get Ready To Make Some Changes If You Are Doing Any of These Things In Your Current Marketing
By examining complaints and reviews of documented sales calls, CMS has discovered that numerous beneficiaries express interest and enroll in Medicare plans after learning about the various benefits they offer. These benefits include, but are not limited to, dental, vision, hearing, premium reduction, and cost savings. In response, CMS has updated their definition of Medicare marketing to encompass "content that mentions any benefit covered by the plan and aims to attract the attention of beneficiaries to a specific plan or plans, influence their decision-making process when choosing a plan, or influence their decision to remain enrolled in a plan (referred to as retention-based marketing)."
If You Mention Benefits….Then You Are Marketing!
Previously, MA and Part D sponsors or TPMOs had the freedom to include references to commonly available benefits like dental, vision, and hearing in their advertisements without those ads being classified as marketing. However, starting from July 10, 2023, any promotional materials for MA, Part D, and Cost plans that mention any benefits will now be categorized as marketing. As a result, these materials will need to be submitted to CMS through HPMS for filing and review before they can be used.
What About Existing Clients?
When you are trying to basically assure your client they should stay in their existing Medicare Advantage or PDP plan, you are now Marketing according to CMS.  CMS has made it clear that retention marketing is now included within the scope of marketing. In the 2024 Final Rule for MA and Part D, CMS has revised the call recording requirement to specifically cover sales, marketing, and enrollment calls, as opposed to the broader requirement in the previous year. As retention marketing is now recognized as a form of marketing, agents will be required to record phone or remote conversations with clients that have the potential to influence their decision to remain enrolled in their existing plan.
How Does CMS Determine The Marketing?
CMS takes into account both intent and content when determining if an advertisement falls under the category of marketing. The most recent updates to their definition of marketing primarily focus on the content aspect of the definition.  This means that any material or activity includes or discusses plan benefits, benefits structure, premiums, cost sharing, criteria for measuring or ranking standards or even incentives and rewards will now be under scrutiny.
How Will All Of This Affect Me?
Starting from July 10, 2023, it will be no longer permissible to reference widely available benefits such as dental, vision, hearing, premium reduction, and cost savings in your marketing materials for MA, Part D, and Cost plans, unless those materials have been filed with and granted approval by CMS. Additionally, it will remain necessary to record phone or remote conversations with clients that have the potential to impact their decision to remain enrolled in their existing MA, Part D, or Cost plan.
Don't Forget What We Already Know!
In addition, included in the CMS definition for marketing includes using Medicare items.  For those agents using "Medicare" in their business name or thru their logo, you better be very careful since you will likely be one of the first groups to get singled out.  In addition, if your URL (website domain) has the name 'Medicare' in it, then you will likely be in the very first group that CMS targets. The agency is very concerned that consumers are being misled into believing they are dealing with a representative of the federal government when they are actually dealing with a licensed agent.  We are not saying that you need to immediately go and change everything, but if there is anything in your logo, URL, or company name that could be seen as misleading to a consumer, then we would advise you to start making changes now.
Don't Forget About The New Disclaimer for 2024
You must remember to update your marketing materials once again to the revised disclaimer for 2024 enrollments as well.  CMS has decided that simply stating that you do not represent all Medicare Advantage and PDP carriers is not enough.  The revised disclaimer is now:
"We do not offer every plan available in your area. Currently we represent  organizations which offer  products in your area. Please contact Medicare.gov, 1-800-MEDICARE, or your local State Health Insurance Program (SHIP) to get information on all of your options."
Click here to review the final 2024 Medicare Advantage and Part D Final Rule (CMS-4201-F)