Planning a Medicare Educational Seminar event for the 2024 Annual Enrollment Period? Look no further! Let's dive into the exciting world of seminars and what you can expect.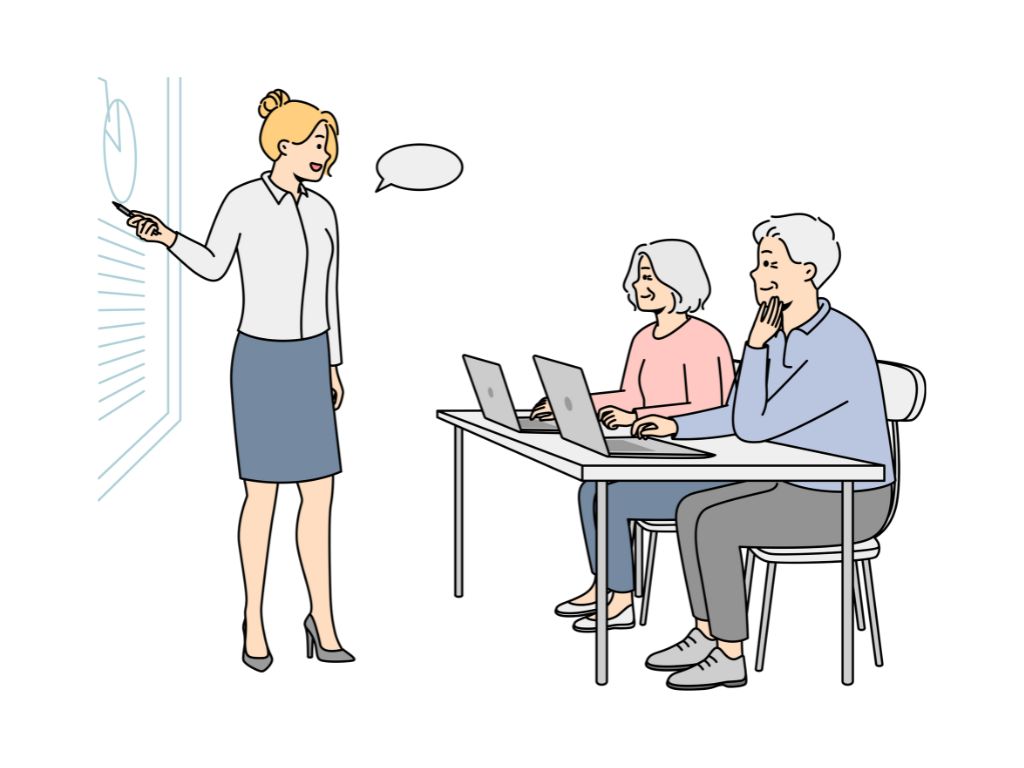 But before we get into the nitty-gritty, let's talk motivation. You see, our goal here is to inform Medicare beneficiaries all about Medicare Advantage, Part D, and other amazing programs. So, while we can't market specific plans during these educational events, we can still provide valuable insights that will leave them feeling empowered and enlightened!
Now, let's establish some ground rules. CMS (Centers for Medicare and Medicaid Services) has set some guidelines for hosting Medicare education events. First things first, choose a public venue for your gathering.  No cozy in-home sessions here!
Are you going to hold this at a library or are you thinking about a restaurant?  Will these events be held during lunch time or evening?  Are you going to hold multiple sessions in one day or have one educational event twice a week?   We want to make sure everyone has access to the knowledge and expertise you're about to dish out.
Not Everyone Wants To Drive To A Seminar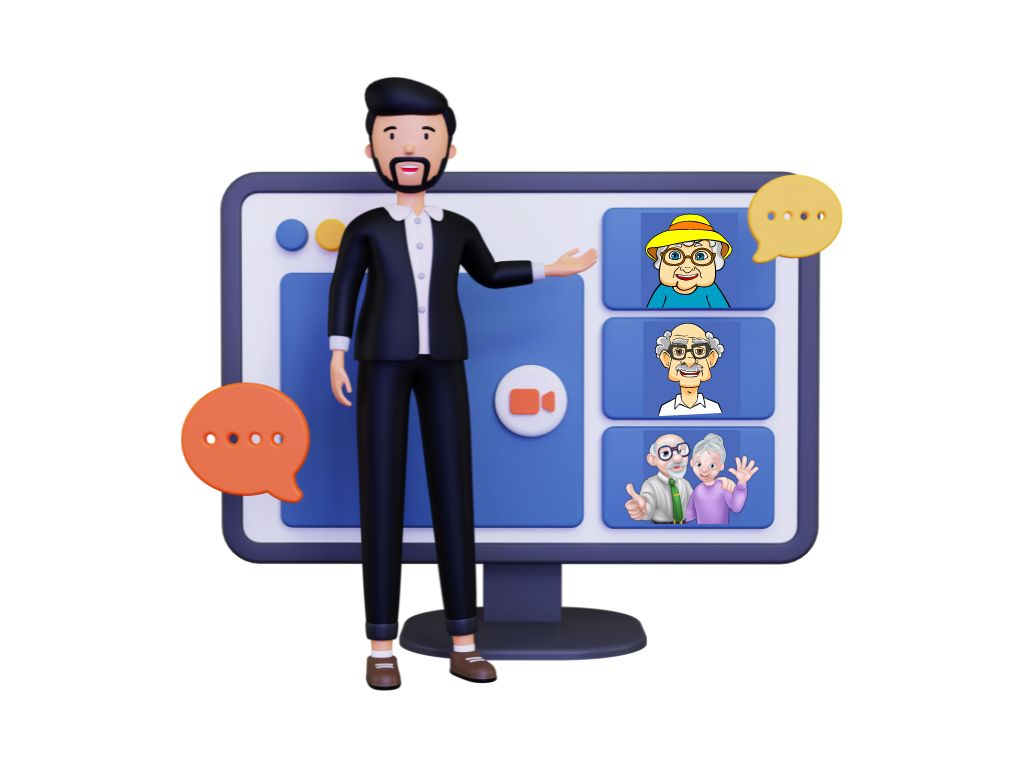 But hang on, what about virtual events? Technology is a beautiful thing, and depending on your carrier and state, you might be able to host an incredibly engaging virtual educational experience. Think video calls, live streams, and interactive chats! Just make sure you choose the right online platform, like Zoom, Google Meet, or Microsoft Teams.  In addition, we highly recommend that you record these events just in case you have to prove it was solely educational.
So, get ready to make your event shine, empower your audience, and leave them eager to explore the world of Medicare with you by their side. Let's make this Annual Enrollment Period (AEP) one for the books!
Are you ready to promote some fantastic Medicare educational events? Don't try and reinvent the wheel.  There are multiple companies out there that will do all your marketing to help you fill up your event.  Yes, you can actually pay to have professional pieces created, mailed out, and even have a dedicated RSVP line for people to call into.  Let someone else do the heavy lifting for you.
Now, before we dive into the fun stuff, there are a few guidelines we need to follow. First and foremost, make sure all these amazing events are marketed as the exceptional educational experiences they are! Let beneficiaries know they're in for a treat.
And we can't forget about our friends with special needs. It's important to include a disclaimer on all educational event advertisements and invitations. Just add a little note saying, "For accommodations, call ." It's that simple!
Enrollee Events vs Medicare Educational Events
Now, let's talk about those enrollee-only events. These gatherings can count as "marketing" since they're specifically for the current enrollees of a particular carrier. They're like VIP parties designed to keep everyone happy and satisfied. Remember, anything related to retention marketing or the mention of benefits falls into the "marketing" category. To ensure compliance, make sure to follow the carriers' guidelines.
Sounds like a plan, right? But wait, there's more! If you want to dive deeper into the juicy/legalese details, you can find the full Medicare Communications and Marketing Guidelines on CMS.gov. And for the nitty-gritty specifics on Medicare Advantage and Part D Communication Requirements, head on over to the Federal Register site.
Now go out there and spread the word about these incredible Medicare educational events. Let's make a real difference in people's lives!
Tips for Giving an Engaging Presentation
When you're presenting, keep in mind that your main goal is to educate your audience (hence the name Medicare Educational Seminar), not to impose or sway them towards any particular plan or set of plans.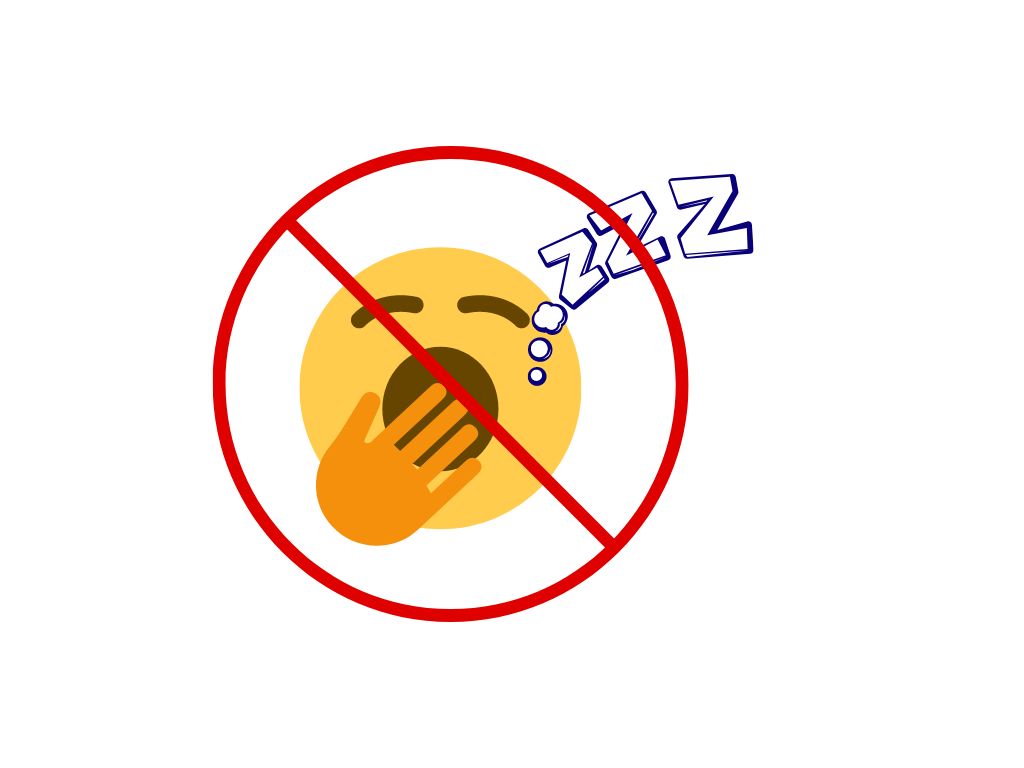 To make your presentation more lively and captivating, here are some guidelines to follow:
Start with a powerful hook: Capture your audience's attention right from the beginning by sharing an interesting fact, telling a relatable story, or posing a thought-provoking question.
Organize your content effectively: Divide your presentation into clear sections or key points. This will make it easier for your audience to follow along and retain the information.
Use visuals and multimedia: Incorporate relevant images, videos, or slides to make your presentation visually appealing and dynamic. This will help reinforce your message and keep your audience engaged.
Interact with your audience: Encourage interaction by asking questions, conducting polls, or facilitating discussions. This creates a more interactive and participative atmosphere, making your presentation memorable and enjoyable.
Share practical examples or personal anecdotes: Relate your content to real-life situations or share personal stories that are relevant to your topic. This adds a personal touch and helps your audience connect with the information on a deeper level.
Remember, by implementing these tips, you can transform your presentation from informative to entertaining while keeping your audience engaged and interested throughout.
Can & Can't Do Activities At Your Medicare Educational Seminar Event
Educational Event 'Can and Can't' Activities
| | |
| --- | --- |
| Can | Can't |
| Hand out objective and generic educational materials on MA, Part D, and other Medicare programs | Have a sign-in sheet or collect contact info (e.g., names, addresses, phone numbers) of attendees |
| Answer questions posed by attendees | Hand out applications or marketing materials which contain specific plan info (e.g., premiums, copayments, etc.).  Remember that this is a generic educational event and not a marketing/sales event. |
| Provide generic business reply cards to attendees | Answer questions beyond what attendees ask.  Keep your answer focused directly on their question. |
| Give out your business card and contact info for beneficiaries to use to initiate contact | Give away cash or other monetary rebates |
| Collect Permission To Contact Forms | Provide or collect SOAs and/or enrollment forms |
| | Discuss any carrier-specific plan or benefits or distribute marketing plan materials.  This immediately changes the event from educational to marketing/sales |
| | Give an educational presentation in a one-on-one situation |
| | Schedule future appointments at event |
| | Hold a marketing/sales event within 12 hours of the educational event in the same building or any adjacent buildings. |
Hey there, just a quick heads up! During any Medicare educational seminar event, agents are not allowed to conduct sales or marketing presentations. Additionally, they cannot distribute or accept applications. So, keep that in mind and let's make sure everyone stays focused on learning!
Just How Important Is Compliance When It Comes To Medicare Educational Seminars?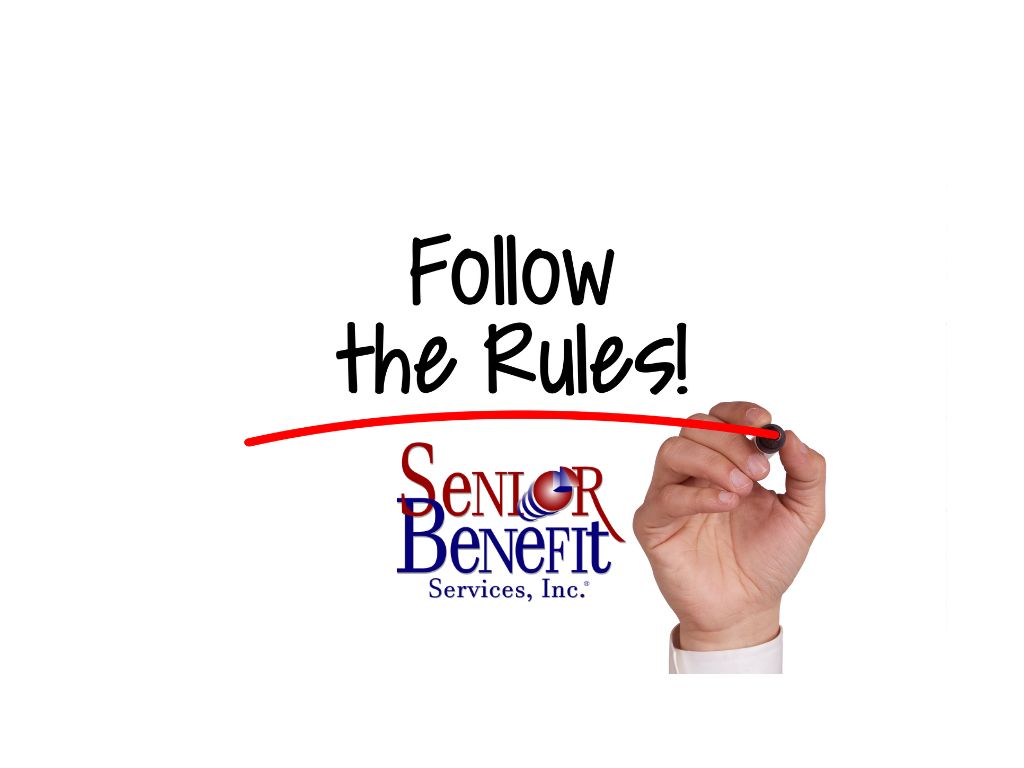 Hey there! Just wanted to remind you that compliance is a big deal for CMS and carriers, and guess what? We feel the same way!  Not sure about some of the changes in compliance for this upcoming AEP…then read our post here.
It's important to keep in mind that carriers might even send secret shoppers to your educational events. And trust me, you don't want to mess with CMS guidelines, because if you do, you could be looking at some serious consequences:
Administrative hearings: Yup, you might end up having to attend one of those.
Administrative penalties: Ouch! Could have a big impact on your pocket.
Cease and desist orders: They'll tell you to stop doing what you're doing, plain and simple.
License suspension or revocation: Uh-oh! Your license could get taken away.
So, make sure you stay on the right side of compliance when conducting a Medicare educational seminar, because nobody wants to deal with all of that. Better safe than sorry, right?