Why Offer ACE Medicare Supplement?
A++ Rated:  The top rating a carrier can have from A.M. Best
Chubb Company:  The insurance company behind the ACE Med Supp with over $200 billion in assets
Competitive Rates:  Every carrier says they have them, but ACE is coming in as the lowest or second lowest in most states.
Bonus…Bonus…Bonus:  Thru December 31, 2022 make up to an additional $250 per app bonus.  Be sure to download the full details below.
e-App:  Easy to use online portal
No waiting period for pre-existing conditions…clients are covered once enrolled.
Household discount: Clients are eligible for household premium discount if they reside with a spouse or have resided with at least one, but not more than three other adults.  See full policy details for complete information.
Plans:  ACE offers Medicare Supplement plans A, F, G, and N.  Plans available may vary by state.
Unlimited Bonuses!!!
You read that correctly!  No limit on the amount of bonus money you can make with this carrier.  Depending on which state(s) you sell in, you could be offering the lowest priced Med Supp plan.  Not only does the client win, but you take home commission plus bonus!!

States Where ACE Med Supp Is Available
Lots of states already approved and more coming down the line.  Don't left behind, get contracted today!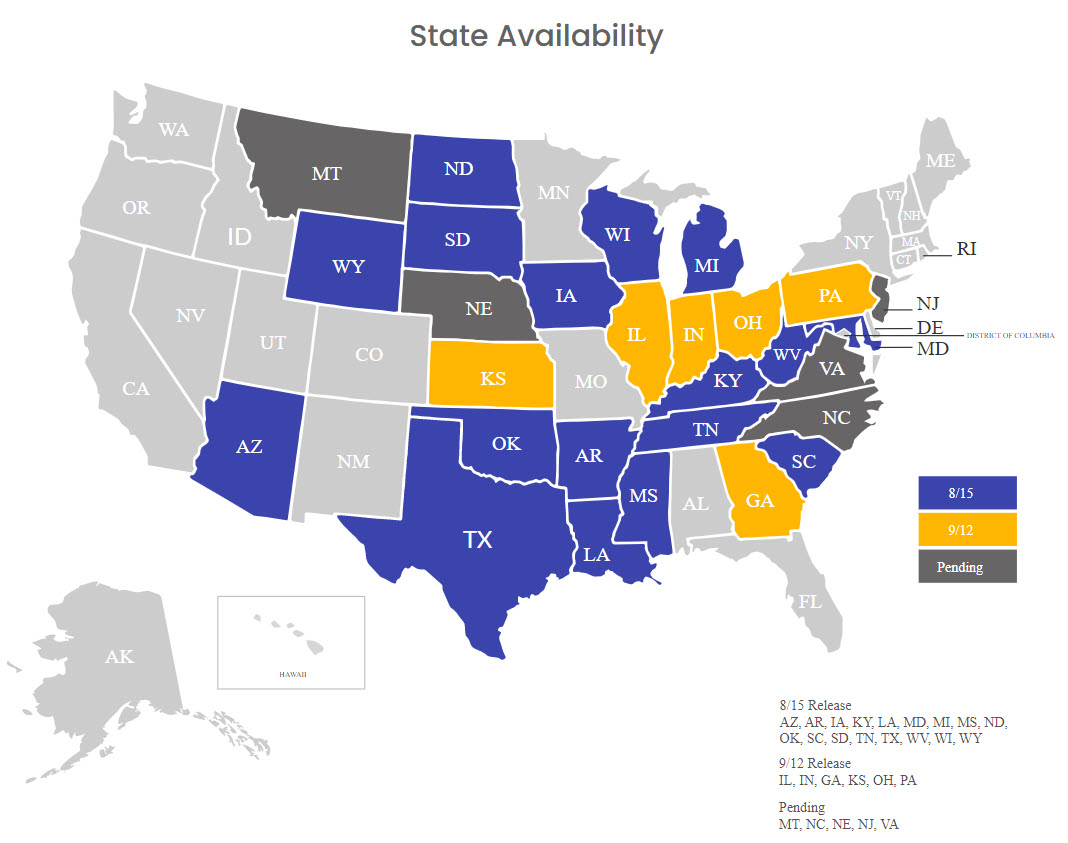 Take Away
As always, Senior Benefit Services, Inc. goes above and beyond with our partner relationships.  Get the old fashioned customer service that you deserve with our marketing department and support staff.  We always work hard to not only earn your business but also your trust.
GET CONTRACTED NOW!!