In 1934 Carroll Abrams started General Insurance Agency in Georgetown, SC. From those humble beginnings Senior Benefit Services has evolved into an Independent Marketing Organization (IMO) that specializes only in the senior insurance market. We provide independent brokers and large brokerage firms with top contracts from over 30 Senior Market Insurance Carriers allowing them to address the full range of their client's planning needs.
While there are many IMO's in the industry very few immediately respond to the needs of the independent agent. Our reputation has been built on superior customer service and exceptional support. Whether your client is considering retirement, or already there, our purpose is to exceed your expectations allowing you to confidently carry on building your practice, your life, and your client's legacy. 
Your Team
Leadership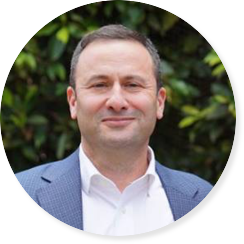 As the President of Senior Benefit Services Inc., David Kurtz oversees the expansion of the company's Medicare Supplement, Medicare Advantage, Medicare Part D, Final Expense, Hospital Indemnity, Cancer/Heart Attack/Stroke, Guaranteed Issue Whole Life, and Single Premium Whole Life Plans into more states.  After being a successful field agent he joined Senior Benefit Services as Vice President in 1995. Well respected throughout the industry, he has been vital in the creation of several senior insurance products helping carriers successfully bring them to market. 
Connect with David on LinkedIn
David Jones joined Senior Benefit Services Inc. after a successful career in the financial planning industry. For over 20 years he worked with hundreds of clients, from medical offices to legal practices to industrial companies, helping them navigate their company retirement plans. He holds Series 7, 63 and 66, and life and health insurance licenses. As Vice President, David is responsible for implementation of the company's tactical and strategic goals with a focus on improving efficiencies, operations, and rapid growth goals. 
Connect with David on LinkedIn
---
Marketing and Sales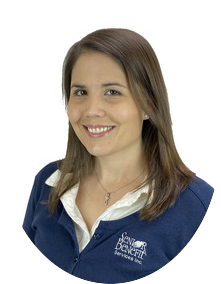 Juliane Morey is a Marketer at Senior Benefit Services Inc. If she's not talking to agents about products in the industry you will find her creating e-blasts and designing info-graphs (sometimes just for fun!). You can email her at JulianeMorey@SrBenefit.com.
Connect with Juliane on LinkedIn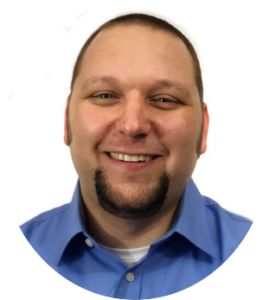 Eran Haupt is a Marketer at Senior Benefit Services Inc. When he's not putting together quotes or assisting agents, Eran is working on new spreadsheets to organize data and loves to play around with new apps and technology. You can email him at EranHaupt@SrBenefit.com.
Connect with Eran on LinkedIn
---
Contracting and Licensing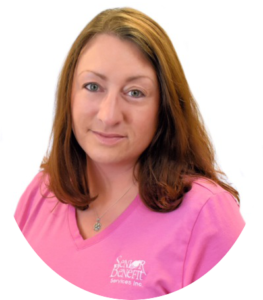 Crystal Embly is your liaison to the over 30 carriers that we contract with, also working closely with our marketing team. With an incredible attention to detail Crystal takes great pride in doing her job well and helping brokers become successful. You can email her at CrystalEmbly@SrBenefit.com.
---
New Business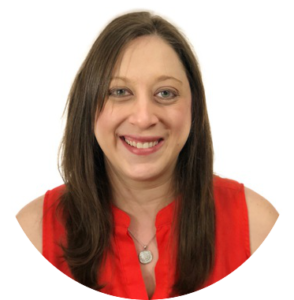 Melanie McClanathan is the New Business Department Lead and Office Manager. She started working here in 2008 and enjoys the family atmosphere at SBS and is always busy. However, when she's not busy, she likes to play pranks on, and, share jokes with co-workers. You can email her at Melanie@SrBenefit.com.
Connect with Melanie on LinkedIn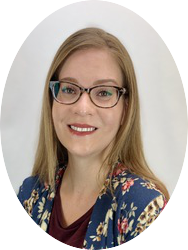 Jessica Burtner works in tandem with Amanda she liaisons between insurance carriers and agents to ensure applications are submitted in good order, monitoring them through the underwriting process.  She enjoys learning something new about the industry each day, interacting with brokers, and the camaraderie of her co-workers. You can email her at JessicaBurtner@SrBenefit.com.
Connect with Jessica on LinkedIn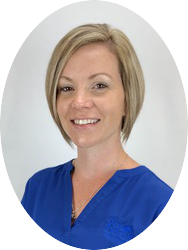 Amanda Mellott and Jessica make for a great combination on our New Business team. When she's not on the phone with carrier's ensuring new applications are being submitted in good order Amanda is busy communicating app issues with agents. Amanda enjoys the daily challenges of her work and takes her role as the AEP-A-Saurus Keeper very seriously. You can email her at AmandaMellott@SrBenefit.com.
---
Commissions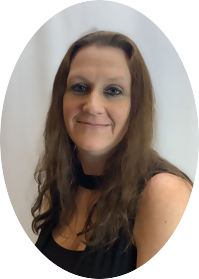 Kristen Coover has been instrumental in the implementation of a brand new commission processing database for Senior Benefit Services.  Kristen works calmly under pressure to ensure we receive correct information and prompt payments from carriers and that our agents are getting paid correctly and as quickly as possible.  Outside of the office Kristen likes to unwind by collecting antiques and redoing furniture. You can email her at kristencoover@srbenefit.com