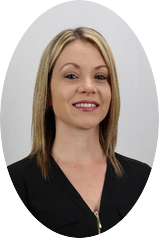 Favorite quote: "In a world where you can be anything, be kind." -Unknown
What is something within the healthcare industry you want to fix? Retirement should be something you look forward to, not something you should dread because of the overwhelming thought of Medicare and medication costs. I work hard to create a comforting atmosphere where seniors have a better understanding of their healthcare coverage.
What do you do at Senior Benefit Services? As a New Business Specialist, I make sure all applications are submitted so they can be approved quickly; monitoring applications through the underwriting process to provide a smooth and quick approval time.
What do you like about working at Senior Benefit Services, Inc.? I enjoy giving the agents and our clients the confidence of knowing their applications will be processed quickly and as accurately as possible. Working at Senior Benefit Services, Inc. has allowed me to become happier and more confident knowing that I get to help others each day. The atmosphere is very friendly and family oriented and I really enjoy the laughs, and welcoming atmosphere shared with my co-workers.
What's your background? I grew up in Clear Spring, MD, a small town where everyone knew everyone and everything. Many of my childhood friends are still a part of my life today. My favorite food is of course crabs! Prior to Senior Benefit Services I worked for an independent Northwestern Mutual agent. I have a B.A. in Office Management and hold the Life and Health and Series 6 Licenses.
What values drive you? I value kindness and respect more than anything else. Being kind has always been important to me because you never know what others are going through. Respecting others as well as yourself is something I work hard to instill in my children.
What activities do you enjoy doing when not at work? I enjoy reading, exercising, daily morning walks/runs and spending time with my family. We have 3 children that keep us busy. I enjoy volunteering at our church and supporting my kids in their sport activities. In the summer months, I love the beach, watermelon, and a good book. In the winter, I love binging Netflix, pumpkin spice everything, and of course Penn State and Steelers football!