Indemnity Plus Fillable Postcard Now Available
GTL gives you the tools you need to sell! Download GTL's NEW Indemnity Plus postcard, type in your and your client's information, print it off, and you now have another way of easily reaching out to your clients!
It doesn't get much easier…just type, print and mail!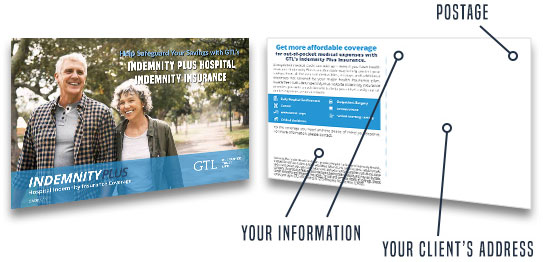 ---
Request More Information
Email Marketing
**For Agent Use Only**