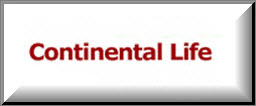 Continental Life Medicare Supplement plans are a must have for any broker. For over 25 years, Continental Life Insurance Company of Brentwood, Tennessee has been committed to providing quality health and life insurance products, along with the best service possible, for policyholders and agents.
Request Rates
Download Contract
Financially Strong, Fundamentally Sound
When you choose to sell Continental Life Insurance Company's Medicare Supplement insurance policies, you get the first class service, financial stability, and security that comes from being a member of the Genworth Financial family of companies.
Genworth Financial Company
For more than 137 years, Genworth has built an extensive family of financially strong, well-respected insurance companies and distribution partners across the globe. Genworth Financial Company is a leading insurance holding company, serving the lifestyle protection, retirement income, investment and mortgage insurance needs of more than 15 million customers, with operations in 24 countries. Within the senior market, Genworth is a recognized and trusted leader in long term care insurance.
   States that Senior Benefit Services Inc. Serves
| | | | |
| --- | --- | --- | --- |
| Alabama | Arizona | Arkansas | California |
| Colorado | Connecticut | Delaware | Idaho |
| Florida | Georgia | Iowa | Kansas |
| Illinois | Indiana | Maine | Maryland |
| Kentucky | Louisiana | Minnesota | Mississippi |
| Massachusetts | Michigan | Nebraska | Nevada |
| Missouri | Montana | New Mexico | New York |
| New Hampshire | New Jersey | Ohio | Oklahoma |
| North Carolina | North Dakota | Rhode Island | South Carolina |
| Oregon | Pennsylvania | Texas | Utah |
| South Dakota | Tennessee | Washington | West Virginia |
| Vermont | Virginia | Wisconsin | Wyoming |
| | | | |