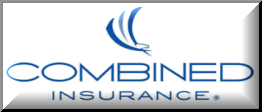 Combined Insurance Medicare Supplement plans: Combined Insurance Company of America's Medicare Supplement plans are among some of the most competitive rates available. Dedicated to providing superior customer service, Combined Insurance Company of America offers an ideal blend of competitive premiums and agent compensation to give you the edge you need to be successful.
Request Rates
Download Contract
About Combined Insurance Company of America
As an ACE Group company, Combined Insurance is an insurance provider that offers products in North America, Europe and Asia Pacific. They take pride in providing supplemental insurance plans that are clearly written and easy to understand so your client can be sure they are getting the right coverage. As a leading supplemental insurance provider, their mission is to provide personal service and exceptional products tailored to help protect your client and their family. The world of insurance can be confusing. Combined Insurance is here to help you navigate through it by working with you to identify your client's specific needs, then offering coverage options to help meet those needs.
States that Senior Benefit Services Inc. Serves
| | | | |
| --- | --- | --- | --- |
| Alabama | Arizona | Arkansas | California |
| Colorado | Connecticut | Delaware | Idaho |
| Florida | Georgia | Iowa | Kansas |
| Illinois | Indiana | Maine | Maryland |
| Kentucky | Louisiana | Minnesota | Mississippi |
| Massachusetts | Michigan | Nebraska | Nevada |
| Missouri | Montana | New Mexico | New York |
| New Hampshire | New Jersey | Ohio | Oklahoma |
| North Carolina | North Dakota | Rhode Island | South Carolina |
| Oregon | Pennsylvania | Texas | Utah |
| South Dakota | Tennessee | Washington | West Virginia |
| Vermont | Virginia | Wisconsin | Wyoming |
| | | | |