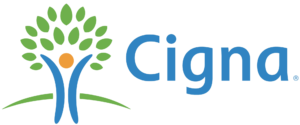 CNHIC Medicare Supplement is Coming Soon to South Carolina
Cigna Supplemental Benefits is excited to announce that on July 27, 2020 they will begin offering new Medicare Supplement insurance in South Carolina.
Cigna's new plans, insured by Cigna National Health Insurance Company (CNHIC), have been designed to reward your customers with more savings and services. See how CNHIC can make life more rewarding!
Reward Your Customers:
New competitive rates
Additional rate classes to fit more health situations
Cost effective coverage without sacrificing quality of service
Up to 15% Household Discount
Freedom to choose their doctors
Guaranteed renewable policy for life
Value added programs including fitness, vision, and hearing discounts
Reward Yourself:
Active CHLIC agents automatically contracted to CNHIC
Competitive commissions and advanced commissions paid daily
No interest on advancing
Electronic applications – no 'wet' signature needed
International agent trip, lead program and monthly bonus opportunities
CNHIC Rates and Supplies
Review CNHIC rates on our outline of coverage. Beginning next week, these rates will also be available on CSG Actuarial with supplies available to order on AgentView within the next two weeks.
ARLIC and CHLIC in SC
Effective August 14th, Cigna Health & Life Insurance Company (CHLIC) and American Retirement Life Insurance Company (ARLIC) Medicare supplement products will no longer be available for sale under your distribution in South Carolina.   All applications for ARLIC & CHLIC Medicare supplement products in SC must be signed by August 13, 2020 and must be in our office by August 24, 2020.
---
Request More Information and Rates

Email Marketing
Click To Request Rates