Medicare Supplement Rate Revision for Delaware BFLIC
Effective 01-01-2020, a rate revision will apply to Plans A, F, F2, G and K for the B 21092 Preferred & Standard Medicare Supplement products with Bankers Fidelity Life Insurance Company® in Delaware.Please refer to the chart below. The increases on the open B 21092 series Age 65+ unisex plans are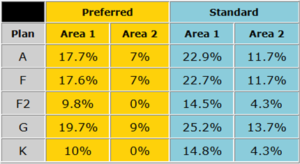 Additionally, the Household Discount is being increased from 7% to 9% for qualified applicants effective 01-01-2020.
The increases on the open B 21092 series U65 ESRD & non-ESRD plans are:
Also, rate revisions are occurring to Plans E, F, G and I for the closed series of B 9200 Preferred & Standard Medicare Supplement policies with Bankers Fidelity Life Insurance Company® in Delaware. Please refer to the chart below that lists the plans under BFLIC and their percentage increase in the state of Delaware.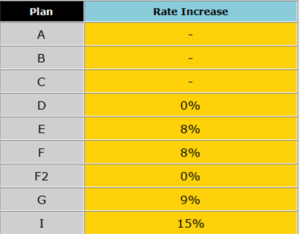 The updated outlines of coverage will be available in the ADDS® library on 01-01-2020.
---
Request More Information
Email Marketing
Click To Request Rates