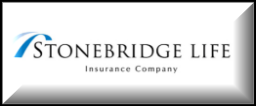 Stonebridge Life Insurance Company is a Transamerica company offering a variety of Life, Health, Accident and Dental insurance plans. Stonebridge Life is rated A+ (Superior) by A.M Best and currently serves over 3.7 million policy holders.
Download RatesDownload Contract
Financial Strength
With a solid financial rating, over 3.7 million poliyholders know they can count on Stonebridge Life.
Stonebridge Life's Medicare Supplement prides itself on being easy to sell, affordable and secure.
States that Senior Benefit Services Inc. Serves
| | | | |
| --- | --- | --- | --- |
|           Alabama |           Arizona |          Arkansas |            California |
|          Colorado |         Connecticut |          Delaware |              Idaho |
|            Florida |           Georgia |             Iowa |             Kansas |
|            Illinois |           Indiana |            Maine |             Maryland |
|          Kentucky |          Louisiana |         Minnesota |            Mississippi |
|        Massachusetts |           Michigan |         Nebraska |             Nevada |
|           Missouri |           Montana |        New Mexico |            New York |
|      New Hampshire |        New Jersey |             Ohio |            Oklahoma |
|       North Carolina |       North Dakota |        Rhode Island |         South Carolina |
|           Oregon |       Pennsylvania |            Texas |               Utah |
|       South Dakota |        Tennessee |        Washington |          West Virginia |
|           Vermont |           Virginia |          Wisconsin |            Wyoming |